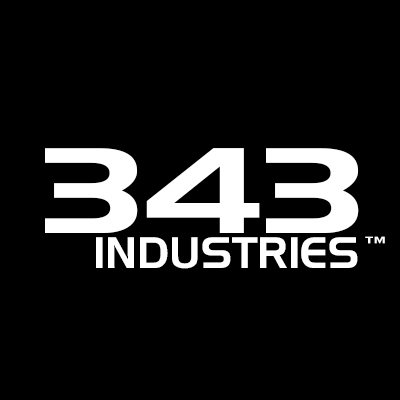 Job Description
Lead FX ARTIST - 343 Industries (HALO)
343 Industries is looking for a Lead FX Artist to join our team, working on Halo Infinite. As the Lead FX Artist, you are central to ensuring we have exceptional FX throughout our game that helps create an immersive and exciting Halo experience. You will manage our experienced and talented FX team, working with them to drive our FX style & process and ensure effective execution. Our FX Artists work across several Experience Teams and ensuring visual unification across our product will be key. 
The ideal candidate is both an outstanding FX Artist and a great manager - a veteran who possesses a strong understanding of FX fundamentals, a great production sense and the creative & technical prowess to create beautiful FX themselves. Someone with care and empathy for the team, whose goal is to empower others and support and drive the team to achieve their best work.   
If you're a passionate, talented and driven Lead FX Artist who wants to work on one of the most exciting and creative intellectual properties in the industry, this is where you need to be!
Responsibilities:
Work with the Art Director and Creative Leads to understand the big picture goals of the project.   
Work closely with Art, Cinematic and Development teams to create industry leading FX throughout our environments, characters, weapons/vehicles and cinematic sequences. 
Work with the FX team to craft compelling visuals that support gameplay, art direction and experience objectives. 
Drive FX style & best practices for the project and ensure we achieve a unified look throughout the game. 
Foster the sharing of work, ideas and techniques across the FX team ensuring we are authoring our content effectively and efficiently.
Manage the FX team, providing mentorship, career guidance and ongoing performance feedback, ensuring that the team is operating effectively. 
Manage hiring needs and recruitment efforts across FX team.
Establish & advocate for the FX team's needs & priorities in larger team discussions including technology investments, staffing needs etc. 
Facilitate external FX development by driving onboarding and continuing partnerships with external companies 
Help drive our FX technology continuously forward to facilitate the delivery of world class results with cutting edge technology.
Skills & Requirements
Minimum Qualifications:
5+ years of production FX for games 
Experience in Maya, Houdini, Photoshop.
Preferred Qualifications and Skills:
Exceptional portfolio of FX artwork, including significant real-time work. 
A Bachelor's degree or diploma, an emphasis in Art preferred.
1 or more shipped game titles, preferably as Lead FX Artist.
Experience managing a team of artists/FX Artists. 
Deep understanding of modern day real-time FX systems, engines and technology. 
Strong knowledge of real-time particle systems, compositing and rendering techniques.   
Ability to showcase outstanding use of fluid dynamics, timing, animation, color and lighting in the creation of photorealistic, high quality effects for environments and dynamic objects 
Experience and understanding of managing FX performance & memory budgets in real-time engines.
Excellent communication skills and ability to work collaboratively - must be open to direction and able to embrace and manage others through change.
Additional Information
Relocation assistance is offered
How to Apply
Please visit the Microsoft Careers website to apply:
Microsoft is an equal opportunity employer. All qualified applicants will receive consideration for employment without regard to age, ancestry, color, family or medical care leave, gender identity or expression, genetic information, marital status, medical condition, national origin, physical or mental disability, political affiliation, protected veteran status, race, religion, sex (including pregnancy), sexual orientation, or any other characteristic protected by applicable laws, regulations and ordinances.  We also consider qualified applicants regardless of criminal histories, consistent with legal requirements. If you need assistance and/or a reasonable accommodation due to a disability during the application or the recruiting process, please send a request via the Accommodation request form.
Benefits/perks listed below may vary depending on the nature of your employment with Microsoft and the country where you work.
343careers
#gamingjobs
About the Company
343 Industries has a single mission: Build incredible Halo experiences. 343 Industries is part of Microsoft Studios, and the steward of the Halo universe. We build the stories, the worlds, and the gameplay that make Halo such an iconic and innovative franchise.
Halo is one of the largest entertainment properties in the world. With over 65 million games sold, New York Times best-selling novels, action figures, apparel and much, much more, this multi-billion dollar franchise has revolutionized console gaming and established a rich and expansive universe for its devoted fans. This is your chance to contribute your passion and vision to one of the most exciting intellectual properties and on one of the most talented teams in the industry.