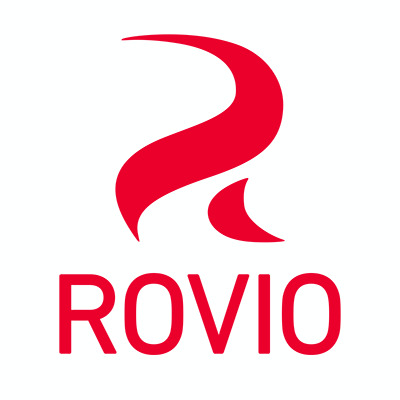 Job Description
We are now looking for a Character Designer to join our talented Character Lab in Rovio Espoo, Finland as part of the Delta team. This position is a fixed-term employment of up to 18 months.
Rovio's Delta team houses a diverse collection of specialist teams that work together in the complex environment of game development. These include Character Lab, Player Support, QA, Localisation, App Store Operations, User Research and Audio. Delta's goal is to enable each of the game teams to concentrate on making games by providing services that give them all the tools and support they need to succeed. In Delta, you will work with pretty much every team and we constantly look for new ways of working and new ways that we can add value. It is an exciting, international team where you will be constantly challenged and never bored.
Characters are key to the success of Rovio games and we need our animators to create strong personality and quirky humor as they bring these characters to life. As a Character Designer in Character Lab, you will design and develop characters for Rovio's games and products. You will be expected to communicate your ideas to creative leads of the projects and the Character Lab team to improve work processes. Although the Character Lab is a central support team, you will be expected to play a big role in the development of the games in general. You will help craft its IP and story through concepts and storyboards, as well as creating various production quality art assets for the final product.
You'll fit in if you want to:
Create custom character sketches, poses and illustrations for new and existing Rovio IP's
Create character design documentation including expression sheets, turnarounds and other relevant materials to help 3D artist in modeling
Work together with game teams creative supervisors and artists with animation, character concepting and character design
Support producers in planning, scheduling and prioritizing character related tasks
Skills & Requirements
We're looking for someone who has:
Excellent drawing skills and overall visual design skills
Can work in different styles to suit different projects
Ability to contribute in production design and creation of asset pipelines
Collaborative, communicative and a team-player in a multidisciplinary environment
4 years of experience in animation or commercial game projects
Fluent in English
We'd love you to have some of these:
Fundamentals of Unity, Spine and 3D software
Knowledge of narrative character animation and character acting
Understanding of in-game animation development and production process
Passion for games animation, animated series, movies and pop-culture
Ability to define processes and pipelines
What you get when you join us:
Our team is hands-on, open, collaborative and ambitious
You will get to work in a truly international environment
Flexible work hours
Competitive benefits: such as choice of current gen smartphone and home internet service paid, choice of laptop, lunch and sport vouchers, breakfast, gaming area, gym, sauna
Please note that we don't have relocation assistance for this position.
If you are interested, please send your application today, with the CV, cover letter, and a link to your demo reel.
We look forward to hearing from you!
How to Apply
About the Company
Rovio is a games-first entertainment company that launched to worldwide fame with 2009's Angry Birds. Along the way, their games have been downloaded over 4 billion times, they have sold over 1.8 billion licenced products, and they have conquered cinemas around the world with The Angry Birds Movie, which opened at number one in 50 countries in 2016.
Rovio's three game studios are actively developing and supporting free-to-play mobile games in a wide variety of genres, both under the Angry Birds brand and also with new, original IPs. 2019 promises to be a big year for Rovio. With The Angry Birds Movie 2 coming to theaters in August, and the 10th anniversary of Angry Birds coming later this year, it is an exciting time to be part of the team.