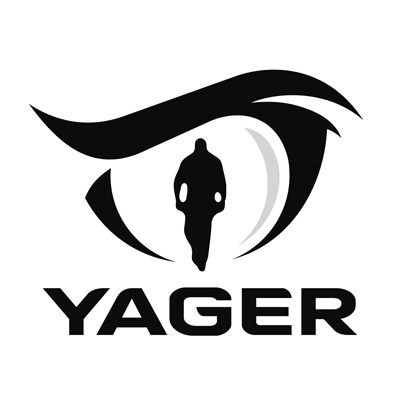 Job Description
Lead Environment Artist (f/m/d)
As Lead Environment Artist for YAGER's current project The Cycle, you are someone who loves creating beautiful environments and cares deeply about gameplay ability. Your primary duties, under the direction of the Art Director and Lead Artist, are in leading the creation of the environments in our world and leading a team to reach together agreed goals. In collaboration with Technical Artists and Production, you will assure that assets are beautiful as well as technically feasible while fitting into timeframe budgets.
We believe the best games are made by diverse teams and welcome applicants from all backgrounds.
Skills & Requirements
Responsibilities
Lead a team of artists in the creation of breathtaking stylized 3D environments
Mentor and coach your team in improving soft and hard skills and take an active part in the asset creation process
Ensure output of the team meets technical, artistic, and scheduling goal
Review and deliver work in accordance with the project's artistic direction
Document pipelines and processes to make success reproducible
Collaborate with the design team to ensure environments are built to support gameplay as well as with producers to prioritize and plan work for the team and outsourcing partners
Take part in the hiring process of new artist
Qualifications
5+ years of experience in professional game development as an artist
Having shipped at least one project in an artistic leadership role
Deep experience with asset creation tools
Proven leadership experience and people management skills
Strong interpersonal and communication skills
Ability to take and apply direction and work well in an interdisciplinary team environment
Ability to communicate effectively in English, both verbally and in writing
Passion for videogames
Desirable skills
Extensive experience and understanding of the Unreal Engine (materials, blueprints etc.)
Great understanding of stylization in all aspects of the artistic process
Expert understanding of real-time rendering technology and art pipelines that take full advantage of what is possible to achieve a state of the art results
Additional Information
Relocation assistance is offered
How to Apply
Interested? If this sounds like you, and you love to work in interdisciplinary teams with a flat hierarchy, please send us your application here.
About the Company
YAGER is an independent developer of computer and video games based in Berlin, Germany. We are an English-speaking studio that employs more than 100 people from 20 different countries. As passionate gamers ourselves, our focus is on the games we love to play: AAA, multi-platform experiences for a global audience.
Our people are our most important asset. Their individual skillsets and backgrounds, their creative and innovative thinking, and their love for games all create a collaborative environment which allows everyone to make their mark. We invest in the development of our staff, and reward their contributions with perks such as company parties, plenty of beer after milestones, opportunities for workshops, and more.