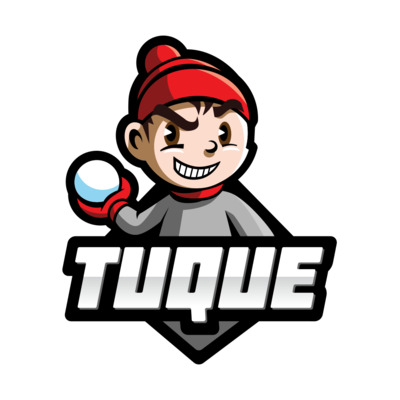 3D Environment Artist
Job Description
We are looking for a creative and experienced 3D Environment Artist to deliver unique and beautiful environments for a Dungeons & Dragons Game built using Unreal 4. As an Environment Artist you will have the chance to work on a world renowned IP and be an integral part of a highly collaborative and motivated team. 
As part of Tuque Games you'll be joining an up-and-coming independent video game team. We are ambitious enough to position ourselves amongst the top independent gaming companies in the world. We are passionate game developers who are honest, humble, hard working, and are looking for someone who shares our values and desire to craft outstanding games.
Responsibilities:
Deliver fully crafted environments of the game while respecting the game's creative and technical constraints
Collaborate with team leads on time estimates, priorities and planning
Work with the quest designers to elevate visuals of the game's many quests
Creation of high quality environment art assets and materials based on concept and art direction
Determine and create first lighting intention for the level
Responsible for the performance, art optimization and debugging of a game sections
Respect deliverables, pipeline, naming conventions, folder structure and project best practices
Skills & Requirements
Requirements:
Minimum five years of experience in the game industry
Experience in 3D composition and scene creation using Unreal Engine 4
Excellent knowledge of Maya, 3ds Max, Modo, or similar 3D modeling software
Proficiency with ZBrush and/or Mudbox is desirable (for sculpting assets and textures)
Ability to paint surfaces using industry standard software (ideally Substance Painter)
Knowledge of high-poly to low-poly surface baking
Exceptional ability to create both organic and hard surface models
Ability to support a story/narrative through environment art
Ability to give and receive feedback
Quality driven with strong attention to details
Takes ownership and possesses strong problem solving skills
Positive attitude and passionate about working on a team
How to Apply
Please visit our website here:
https://www.tuquegames.com/career
Application Materials:
Resume
Portfolio – Only digital applications will be accepted
Link to your ArtStation
About the Company
Video game publisher and developer of games from the Livelock & Dungeons & Dragons universes.
Over here at Tuque Games we 💗 gaming. We play games that provide players with meaningful choices. We founded the studio back in 2012 with the goal of assembling an all-star crew of developers to make outstanding games. Our first title, Livelock, established a creative new IP as well as a solid foundation to grow the studio and the games we love to make.
We're making the kind of games we love to play - and it just so happens a lot of other gamers like to play them as well! Every day we strive to impress and delight players around the world and when we manage to make them smile, it's all worth it.