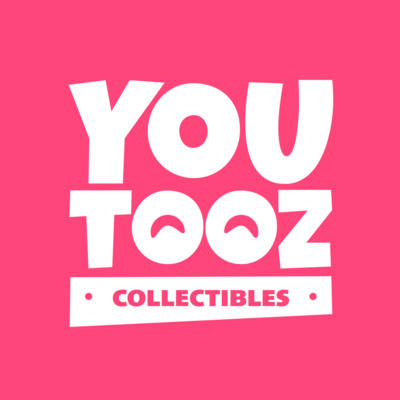 Character Artist
Youtooz
Internet , USA
Job type: Permanent
Job Description
Character Artists at Youtooz will create the aesthetic and look of our product. They are responsible for taking a content creator and turning them into a 2D Concept that fits the brand's aesthetic, guidelines, and accurately personifies the creator. They are also responsible for taking that 2D concept and turning it into a 3D representation that meets the technical requirements and the artistic vision established for the project.
Responsibilities
Research and capture a content creators personality, mood, content, community and other defining features into a 2D collectible content
For creators assigned to you, you are fully responsible for the design process from the initial concept to the finished product
Organize work internally in an easy to understand way
Meet design deadlines
Move fast on initial concepts and iterations afterward, effectively incorporating feedback and requests from internal stakeholders and content creators directly
Help improve our creative process
Interpret your initial 2D concept into all perspective views to prepare it for modeling
Implement your 2D concept into a 3D model ready for mass production
Skills & Requirements
2+ years of experience in Concept Art / Drawing / Sketching / 3D / Character Modelling / Digital Sculpting
Experience with 3D Programs such as Maya and ZBrush
Experience with 2D Programs such as Photoshop and Illustrator
Effective communication skills
Ability to effectively multitask, prioritize and problem solve
Strong understanding of color theory and color palette creation
Degree in Game Art / Game Design / 3D Modelling / Graphic Design / Illustration or Animation or other relevant areas of study and/or equivalent job experience
Strong sense of perspective, silhouette, proportions, expression, anatomy, and scale
Excellent visual eye and attention to detail
Bonus Points
Graphic design experience
Experience with traditional art such as painting or sculpting
Experience with 3D printing
Additional Information
Relocation assistance is offered
How to Apply
About the Company
Youtooz creates designer toys for the heroes and role models of the internet — Youtubers, Instagram influencers, celebrities, rappers, and more. Our mission is to bring the people you already love to watch and keep up with on the internet in real life, on your desk at work, your shelf in your bedroom or even in your living room for everyone to see. Youtooz are incredibly personal and unique to each creator and customer and come with a variety of unique perks.