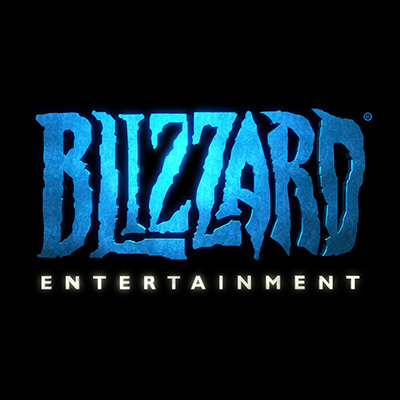 Job Description
Blizzard Entertainment's Story and Franchise Development (S&FD) team is a collection of industry-leading talent tasked with enriching Blizzard franchises on every front. We are storytellers who tell creative stories through a vast range of media formats. As part of S&FD, Blizzard cinematics invites you to join us as we pair with Blizzard's game development teams to augment our franchises with interesting characters, rich stories, and gorgeous designs. Be a part of an organization that inspires millions and continue to extend the reach of our franchises to entirely new audiences. We take pride in hiring the best, and joining Blizzard cinematics means joining a family of craftsmen who build and support one another, all dedicated to crafting the most epic entertainment experiences… ever.
Our team is currently looking for a hardworking In-Game Cinematic FX Artist – Temp.
Responsibilities:
Take ownership of a wide range of VFX (fire, smoke, magic, electricity, explosions, etc.) using various techniques in both 3D FX packages & Game Engines
Work with lead artists to ensure timely completion of VFX
Technical setup, integration, and troubleshooting of VFX
Serve as an active participant in team art discussions, critiques, and reviews
Research and collect reference to help guide the look of VFX
Work within the established art styles of our wide-ranging IPs
Skills & Requirements
Requirements:
Requires a minimum of 3 years' experience in film, cinematics, games, or equivalent education/work experience
Experience crafting eye-catching FX using Maya, Houdini, After Effects, Nuke, Photoshop, and/or In-game FX systems.
A prior understanding of physics and animation timing
A basic understanding of real-time VFX and Particles
Ability to adapt to various art styles
Strong Communication Skills
Basic Knowledge of Scripting Languages
Pluses:
Experience creating Procedural Shaders using various shader languages
Strong Knowledge of Python or C++
2D Animation background with a sound understanding of the principles of animation and timing
Experience working with Volumetric and Liquid simulations
Ability to build FX concept art
Compositing Experience with Nuke or After Effects
Houdini Power User
Avid Gamer with extensive knowledge of Blizzard's IPs
Previously worked on Cinematics for AAA Games
Experience Developing a Pre-rendered or In-Game pipeline
Application Materials:
Additional Information
Relocation assistance is offered
How to Apply
To Apply, please visit our website here:
https://careers.blizzard.com/en-us/openings/o3YW8fwP 
Application Materials:
Demo Reel/Portfolio of work in digital format (website, blog, online album, googledrive etc.). Physical media will not be accepted
Resume
Cover letter (optional)
Primary Location: United States-CA-Irvine
About the Company
Blizzard Entertainment has been rated by Fortune as one of the "Best Places to Work" for several years running (and our ranking continues to rise!).  We are a community of 4000 global employees who are passionate about not only gaming, but entertainment and the technology that drives our users experience. Our goal is to delight our customers by never settling for anything but the highest quality and providing worlds filled with creativity and adventure around every corner.  You are bright, engaging, eager to learn and ready to make an impact. We've been waiting for you!
Blizzard Entertainment is an Equal Opportunity Employer. All qualified applicants will receive consideration for employment without regard to race, color, religion, sex, sexual orientation, gender identity, gender expression, national origin, protected veteran status, or any other basis protected by applicable law, and will not be discriminated against on the basis of disability.