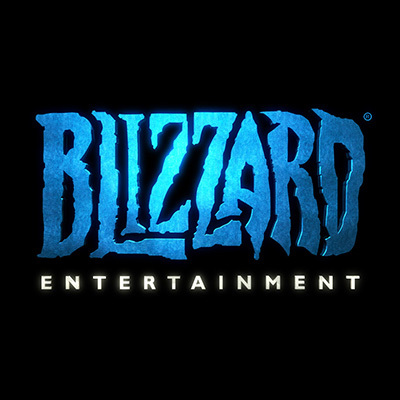 Job Description
We're a new development team at Blizzard and we're looking for a versatile Senior or Lead 3D Environment Artist to help us build an unannounced project.  Your goal is to bring worlds to life and create epic environment art.  Ultimately, you're a well-rounded game developer that combines inspiring art with great gameplay while actively communicating and thriving on a small team.
Responsibilities
Concept, model, and texture highly creative environment art, including natural environments and architecture, that push the possibilities of what an "epic entertainment experience" can be
Combine traditional art aesthetics with next-gen 3D authoring techniques to create a unique visual style for environments that push creative boundaries
Develop a broad range of environments that include trees, architecture, foliage, and highly creative and unique points of interest needed to define the game's visual direction
Work closely with level designers and artists to develop unique play spaces and captivating environments that players love spending time in
Take your high-poly sculpts and source art and create real-time environment art models and textures that are production-ready for rigging and animation
Partner with engineers and tech artists to help develop an effective environment art pipeline that facilitates prototyping and a rapid iteration mindset for a game development team
Partner with other artists, designers, and engineers to collaborate on creatively complex assignments to develop an inspiring art vision.
Skills & Requirements
Requirements
5+ years professional experience concepting, modeling, and texturing environments using Maya, Zbrush, and Photoshop (or equivalent 3D and 2D programs)
You've never thought of your job as just creating trees and rocks. You create worlds! You have an exceptional understanding of the world around you, and a keen eye for developing alluring and captivating environments that draw players in
You know next-gen modeling and sculpting techniques and you know how to use them effectively to create handcrafted and stylized art with allure and appeal
You know when to "throw something together" for prototyping, when to throw it out, and when to lovingly polish your creations for mass consumption
You've helped grow or develop exceptionally talented environment art teams, big or small, and you know what it takes to hire talented artists with a great "game development" mindset. 
You love to solve problems and you love to collaborate. Creating epic entertainment experiences is a team effort and you thrive when exploring ideas and working with others
You love games, movies, animation, and you love dissecting them while thinking about how to take them to the next level
You have a passion for Blizzard games and understand the unique approach to creating Blizzard art for our game universes.
Additional Information
Relocation assistance is offered
How to Apply
Please visit our website here:
https://careers.blizzard.com/en-us/openings/oPYY8fwD
Application Materials:
Resume
Portfolio – Only digital applications will be accepted (website, blog, online album, etc). 
An art test may be required
Blizzard Entertainment is a global company committed to growing our employees along with the business. We offer generous benefits and perks with an eye on providing true work/life balance. We've worked hard to foster an intensely collaborative and creative environment, a diverse and inclusive employee culture, and training and opportunities for professional growth. Our people are everything, our core values are real, and our mission has never changed. We are dedicated to creating the most epic entertainment experiences ever. Join us!
About the Company
Best known for blockbuster hits including World of Warcraft® and the Warcraft® , StarCraft®, and Diablo® franchises, Blizzard Entertainment, Inc. (www.blizzard.com), a division of Activision Blizzard (NASDAQ: ATVI), is a premier developer and publisher of entertainment software renowned for creating some of the industry's most critically acclaimed games. Blizzard Entertainment's track record includes nineteen #1-selling games* and multiple Game of the Year awards. The company's online-gaming service, Battle.net®, is one of the largest in the world, with millions of active players.