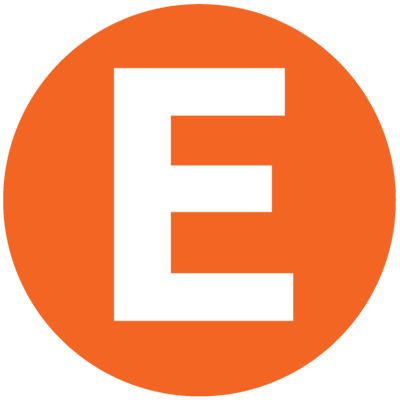 Mid-Senior Environment Artist
Job Description
E-Line Phoenix is looking for a skilled and motivated Environment Artist to join our team and help us build an exciting new 3D game series to be released on PC called The Endless Mission. You'll be creating and designing environmental backgrounds, assets, and textures within a wide range of visual styles while collaborating with our talented team of artist, animators, designers, and programmers. Our ideal candidate has a broad interest in diverse areas of game development, and a critical eye for opportunities to improve the quality of the game.
As our Environment Artist you will ...
Craft a wide range of Interior and exterior environments and implementing them into Unity

Create structures with organic and unusual architecture

Create high poly sculpts or hard surface models and low poly in-game models based on original concepts or references.

Create photorealistic original textures using various tools and middleware.

Setup materials and shaders to achieve the best possible final quality.

Setup Terrain objects.

Setup Initial pass for dramatic and compelling lighting.

Deconstruct lighting and textures in a physically based renderer to establish appropriate color correct values.

Keep artistic style consistent with defined visual style for the game and adhere to technical specifications

Collaborate and communicate constructively with Designers, Engineers, and Technical Artists.

Able to time estimate and collaborate with production to maintain the art pipeline and meet deadlines.
Skills & Requirements
We're looking for someone who has …
3+ years of experience creating quality assets for games, film or animation.

Shipped at least one commercial game title

Excellent communication skills and ability to work within a team.

Self-driven to complete assigned tasks in a timely manner while maintaining a high level of quality.

Excellent skills in one of the leading modeling packages (3DS Max, Maya, etc.) and Photoshop.

Very creative and an excellent eye for detail.

Good knowledge of composition, color theory, & lighting.

Good knowledge of physically based rendering (PBR).

Experience with procedural content creation packages a plus (Substance, Houdini, World Machine).

Basic knowledge of lighting tools and pipelines.

Basic knowledge of direct and indirect light, luminance and color theory.

Basic knowledge about Level Design is a plus.
It's a bonus if you have …
Knowledge of Unity's art production pipeline and performance optimization

Basic knowledge about Level Design
Additional Information
Relocation assistance is offered
How to Apply
Applicants must be authorized to work in the U.S. and provide a link to online portfolio (this can be work-related or personal projects). 
Qualified Applicants may apply here: http://elinemedia.com/careers/
E-Line Media values diverse perspectives and voices on our teams and encourages applications from people of backgrounds that have traditionally been underrepresented in the games industry.
About the Company
Each week, across the planet, people spend three billion hours playing video games - so what if those games could be fun and entertaining as well as having a positive social impact?  E-Line Media is a video game developer and publisher dedicate to helping making this incredible investment of time and energy something that is both fun and meaningful.
Recognized as a pioneer in the games and social impact sector, E-Line is regularly featured at gaming conventions and educational forums - places that sit at the intersection of entertainment and enlightenment.  E-Line has also been a key driver of high-profile impact game initiatives, including the National STEM Video Game Challenge (launched by President Obama), the Games and Learning Publishing Council (funded by the Gates Foundation), and the ASU Center for Games and Impact.
Culture
The people that make up E-Line Media hail from a diverse set of personal and professional backgrounds - and that is what allows us to develop games differently.  Each member of our team is a subject matter expert that brings a unique view to the project that they are working on. One day you might be discussing how to develop a puzzle that moves the player's narrative forward and then the next you could be sitting down with one of the world's leading oceanographers to talk about life at the bottom of the ocean where no light exists.
Regardless of the professional journeys that brought us all here - we all come from a place of passion when it comes to making games that people will love to play, and that give a little back to the world in which we live.
Games
E-Line Media prides itself on creating games that are not only fun and entertaining but that encourage players to look at and interact with their world differently then before.  
Check out some of our work: