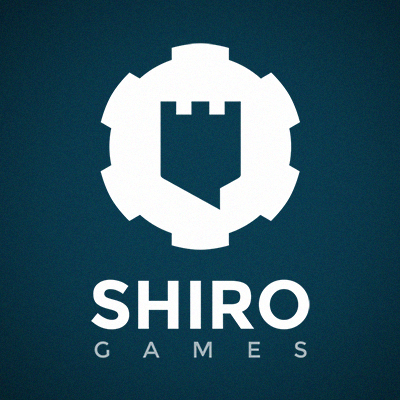 3D Generalist (Real-Time)
Shiro Games
Bordeaux, Aquitaine, France
Job type: Permanent
Job Description
Shiro Games are the creators of the million unit seller Northgard and upcoming Darksburg. Since 2012, we have created games that personally appeal to us, with small development teams. We work fast, but we never crunch. Today, we are looking for a talented 3D Artist to join our team and work on a brand new open world low-fantasy RPG.  You are a multi-skilled and creative artist comfortable with modelling and production pipelines.
What your day will be like
Create 3D models in both low and high-polygon counts, depending on the project.
Create textures for modeled material using diffuse, specular and normal maps, and use good UV layout distribution to maximize quality
Understand and respect the identity and techniques of the project as established by Directors
Create assets used for art direction and gameplay prototypes
Work directly with the programming and game design teams in the implementation process to ensure optimal use of polygons, shaders and textures
Other information
Based in Bordeaux, in a very nice neighborhood near many restaurants, pubs, etc…
Relocation fees fully taken in charge
Salary will be based on profile
Skills & Requirements
What you must bring
Excellent eye for highest quality 3D artwork
Proficient in 3DSMax, Maya, Blender, zbrush or other 3D software, as well as Photoshop
Ability to create quality hand painted textures
Great understanding of human and non-humanoid anatomy and a keen eye towards form, shape, structure, and silhouette in regards to modeling
Familiar with current gen graphics
Good sense of volume, lighting and materials
Ability to work as a team player with designers, developers and producers
Ability to rig and animate hi-res & low-res characters and objects is a plus
Additional Information
Relocation assistance is offered
How to Apply
About the Company
Shiro Games is an independent video game development studio based in the heart of Bordeaux , maker of the million seller Northgard and upcoming Darksburg. Our team is made of talented and passionate developers who strive for excellence and are brave enough to make bold decisions on a daily basis. We're always looking for more great people with good hearts, a will to take on any challenge and the ability to bring a new perspective that will make Shiro Games an even better studio.

if you want to go through our opened positions, here it is!