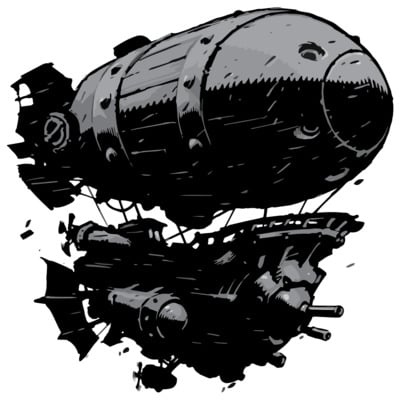 Job Description
The UX Team works closely with designers, artists and programmers across multiple projects to bring beautiful and cohesive interaction through menus and game interfaces. The ideal team member should be capable of iterating on a concept and taking it all the way to completion, wearing multiple hats throughout the process. If you're a game maker with a wide skill set that loves getting hands-on, then this may be the perfect fit!
RESPONSIBILITIES INCLUDE:
Work with design leadership to create user-stories, wireframes and mockups for interactive features that effectively communicate the intended player behavior

Rapidly iterate and refine design specifications and production scope

Integrate UX designs into Unreal's UMG/Slate Framework

Produce consumer-ready graphic design elements consistent with brand and UI Style Guides
Skills & Requirements
REQUIREMENTS
Passion for games, accessibility and interaction design

Minimum 5 years of games industry experience, in a UI/UX role

Shipped at least one major PC/Console game using Unreal Engine 4

Thorough understanding of technical implementation techniques using UMG/Blueprint

Proficiency in Photoshop, Illustrator, and After Effects to create UI graphics and motion

Ability to wireframe user flows and create interface mockups consistent with the UI Art Direction

Portfolio that showcases strong sense of information layout, composition, typography and iconography

Strong communication skills and ability to collaborate with other departments

Must be immediately eligible to work in the United States
BONUSES
Experience working on co-op/multiplayer games, or live-service games

3D Authoring (ie. Creating interface elements/transitions/etc that utilize 3D assets)

Material Authoring using Unreal's material editor

Web and App Design experience
Additional Information
Relocation assistance is offered
How to Apply
To apply, send us an e-mail: careers@airshipsyndicate.com!
Please note, due to a high volume of applicants we cannot reply to each individually. Only those in consideration for a position will receive a reply. Thank you!
About the Company
Airship is located in sunny, thriving Austin, Texas. If you have experience making games and want to work on compelling, creative multi-platform titles, this might be the place for you.
Some of the benefits we offer:
Full health benefits including medical, dental and vision
Profit sharing
Generous PTO
401k plan
Relocation packages
Plus...
Office movie lunches
Snacks on snacks on snacks
Work on a small team of experienced devs with a lively atmosphere