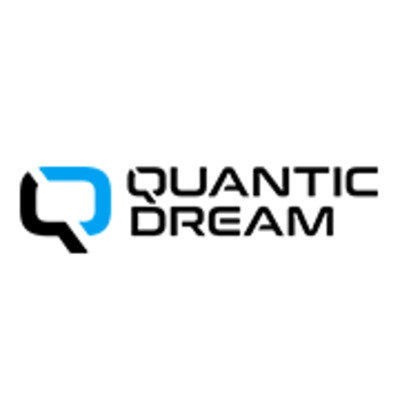 Job Description
This position requires fluency in spoken and written French, so the rest of the listing is in French.
Dans le cadre de son développement, QUANTIC DREAM recherche des collaborateurs talentueux pour rejoindre ses équipes sur ses prochaines ambitieuses productions, et notamment un TD Animation pour rejoindre son département animation.
Le candidat devra être talentueux, dynamique et motivé avec une bonne expérience en scripting et techniques de rigging.

Vous aurez la responsabilité de la création d'outils d'animation pour répondre aux demandes de production.
Vous travaillerez en étroite collaboration avec les départements Animation et Programmation sur le développement des outils d'animation pour définir les meilleures solutions techniques.

Vous aurez à valider et tester les rigs fournis par l'équipe d'infographistes 3D Characters afin de leur fournir des retours/feedbacks (sur le skinning par exemple, le placement des joints, ou dans le rig lui-même).

Vous travaillerez directement avec les animateurs afin de leur apporter un soutien technique et leur donner des solutions aux problèmes rencontrés durant la production.
En complément de l'équipe R&D, en charge du pipeline de production de l'ensemble des Assets du studio, vous développerez des outils pour améliorer la productivité des animateurs au quotidien.
Vous aurez à améliorer les outils d'animation existants et participerez à la maintenance des scripts existants.
Enfin, vous aurez en charge de créer la documentation sur les outils développés et de former les animateurs sur l'utilisation desdits outils.
Vous assurerez une veille permanente quant à l'évolution des nouvelles technologies et des innovations liées.
Nous vous offrons la possibilité de rejoindre des équipes de passionnés et de travailler dans un environnement créatif et innovant. 
Skills & Requirements
 5 ans d'expérience minimum dans le développement de jeux vidéo ou de films d'animation.
 Bonne connaissance de Maya, Motion Builder, C++, Python et Mel.
 Vous avez une expérience préalable dans le développement d'outils d'animation.
 Participation à la production d'un jeu AAA ou un film d'animation, notamment en scripting.
 Expérience dans le développement de pipeline.
 Vous faites preuve d'initiatives et êtes force de propositions ;
 Votre créativité et esprit pratique vous aident à trouver et à appliquer les meilleures solutions ;
 Une bonne compréhension des nouvelles techniques de rigging serait un plus.
Additional Information
Relocation assistance is offered
How to Apply
Nous vous remercions vivement pour votre intérêt en nous adressant votre CV, lettre de motivation, ainsi que votre portfolio actualisé à l'adresse suivante :
About the Company
QUANTIC DREAM was founded in 1997 by David Cage. Today co-managed by David Cage and Guillaume de Fondaumière, our studio has gained over the years international recognition for its contribution to interactive narration and its fresh thinking on emotion in games.
We are also considered to be one of the leading motion capture studios, especially for the creation of real-time 3D Virtual Actors performing with stunning realism.
Over the last twenty one years we have developed proprietary engines and technologies, including some very advanced tools and a unique approach to the production pipeline.
As a game development studio, we collaborated in the past with major publishers including Eidos, Vivendi Universal Games, Microsoft Games Studios, Atari and Sony Computer Entertainment. We created the games OMIKRON THE NOMAD SOUL featuring recording artist David Bowie and FAHRENHEIT INDIGO PROPHECY.
Since 2006, we have developed the three award-winning and multimillion selling Playstation titles HEAVY RAIN (PS3/PS4), BEYOND: TWO SOULS (PS3/PS4) and DETROIT: BECOME HUMAN (PS4).
Detroit: Become Human, which released on May 25th 2018 on PLAYSTATION 4, is Quantic Dream's fastest selling title to date, having sold in excess of 1 million units in its first two weeks on shelves. Heavy Rain, which released in February 2010 and won three BAFTA and DICE awards, remains our bestselling title so far, with combined sales of over 5 million units worldwide on PS3 and PS4.
We are currently working on several unannounced titles.