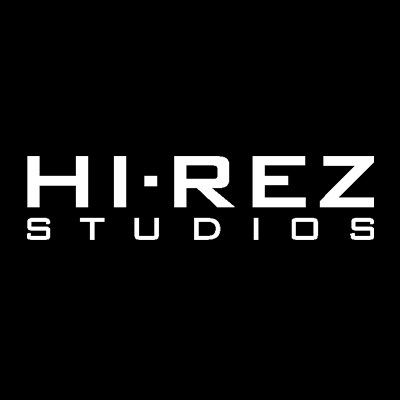 Rogue Company - Lead 2D Artist
Job Description
Hi-Rez Studios is looking to hire a lead 2D Artist / Illustrator to join our Rogue Company team at our studio in Alpharetta, Georgia.
We are looking for a skilled artist with great communication and organizational skills. The person in this role will help give initial direction, provide constant feedback, and keep an eye on the quality of the various 2D art and graphics used in game and marketing. Examples of assets include key art showing off the character's personality, character portraits for UI, and banner graphics for player's to show their individuality.
Come join the creator of the critically acclaimed SMITE, Paladins, Tribes: Ascend, and Global Agenda as we embark on exciting new  game projects!
What our Lead 2D Artists do:
Drive the visual direction of our 2D assets alongside the Art Director.
Work directly with artists (onsite and outsourced) to ensure smooth asset production, delivery,  and quality through the pipeline.
Create style guides and other benchmark assets that help articulate or inspire visual direction
Occasionally provide initial direction sketches & finaling of art
Work closely with Directors to ensure the final art supports the product brandFoster and maintain effective relationships inside and outside the art department
Communicate any major roadblocks to the team.
Asset types to own : major marketing art pieces like Rogues key art, seasonal box art, and other high visibility marketing pieces. As well as 2D assets in game like sprays, banners, avatars, and Rogue portraits. 
Skills & Requirements
Who we are looking for:
5-7 years of experience in crafting  2D artwork for games, film or animation. 
Incredible communications and interpersonal skills 
Able to manage and mentor growing artist by initiating training for junior artists 
Strong illustration and / or concept art skills 
Demonstrated proficiency with popular 2D and 3D applications, such as Maya, 3DS Max, Adobe Photoshop, Painter, etc. 
Solid knowledge of current and next-gen art techniques as well as fundamental art principles 
Able to motivate artists and collaborate well with other developers in a team environment 
Able to excel in an exceptionally fast paced product release schedule
Preferred candidate has:
Unreal 3 / Unreal 4 experience
3D modeling pipeline experience
Additional Information
Relocation assistance is offered
How to Apply
About the Company
"Free To Play." It's like a four-letter word to gamers – and for good reason. Who wants to get nickle-and-dimed? Who wants to play a game where the "better player" is the one with the bigger pocketbook?
At Hi-Rez Studios, we know there's a better way. We make Free to Play games that our fans Want to Play. More important, we make Free to Play games that we want to play.
It's a crazy idea, when you think about it. Giving away games that we spend millions of dollars developing, with the hope that people like them enough to buy costumes. But when you love your games like we do, players can feel it. And they start to love our games too.
We're proud of the fanbases that have formed around our games. We believe that great games come from great communities – and ours are some of the best.