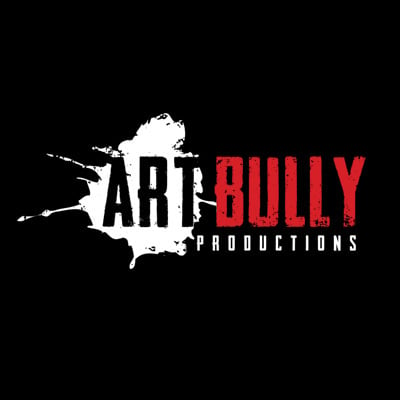 Job Description
Art Bully Productions is looking for an experienced character rigger to work remotely on AAA and indie titles.  You will work closely with the TD and Animation Lead to create complex character rigs that aid the animators in creating dynamic poses with intuitive and helpful controls.
Skills & Requirements
RESPONSIBILITIES
Create complex rigs for all different types of characters and creatures while adhering to strict joint count limits.
Weight (skin) characters and creatures to have realistic deformations based on their muscular and skeletal anatomy.
Build intuitive control attributes that will help animators work more efficiently.  This includes, but is not limited to: seamless IK/FK switching, space switching for parent options, twist controls to help ease deformation.
SKILLS AND REQUIREMENTS
Expert knowledge of Maya.
In depth knowledge of MEL and/or Python Scripting.
Strong understanding of muscle and joint anatomy for bipeds and quadrupeds.
In depth knowledge of IK and FK systems and the ability to seamlessly switch between the two.
Ability to problem solve when challenging rigs come across your desk.  We deal with characters from many different games.  One day, you may be rigging a simple humanoid, the next day it may be a 7 legged horse that is covered in cloth and chains.
Ability to communicate and collaborate effectively via remote chat options (Slack, Skype, etc).
Bonus Traits
Knowledge of rigging and skinning in 3ds Max.
Knowledge of MAXScript.
Experience with rigging for game engines such as Unreal and Unity.  Knowledge of how each game engine responds to certain traits is a big bonus.
Additional Information
Working remotely is an option
How to Apply
To apply please send your CV and demoreel link to JOBS@ARTBULLYPRODUCTIONS.COM and include the position you are applying for in the subject line, or apply on the website.
About the Company
Art Bully Productions was founded in 2008 by 3D art professionals who have years of experience in the video-game industry. The principal artists specialize in characters, creatures, weapons, vehicles, and complex prop structures. We're a fully functional art outsourcing company who employs highly skilled artists on a subcontractor basis. This production model allows us as a company to not only expand and contract based on our clients needs but also work simultaneously on multiple projects. We regularly work with the same experienced group of artists, as this allows us to continually maintain high quality standards across the board. The co-founders / principal artists also act as art leads for the projects at hand; this ensures that things move smoothly throughout the production process and that the clients assets meet their intended goals.