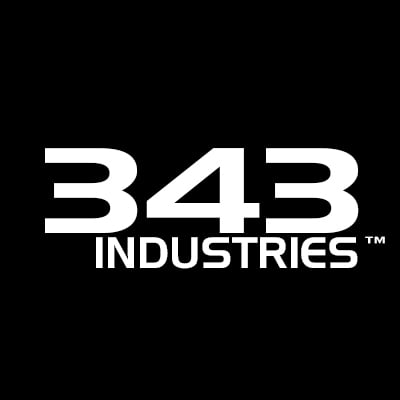 Job Description
Microsoft Game Studios' 343 Industries is looking for a Character Technical Artist to help develop new experiences in the Halo universe. A Character Technical Artist develops tools/frameworks/workflows, solves technical production issues, and creates believable deformations on characters, weapons, vehicles and props.
Skills & Requirements
Chief Responsibilities:
Develop character, weapon, and vehicle content and workflows in Maya and game engine.
Develop tools, scripts, plugins to streamline processes.
Solve technical production issues, especially those related to engine related troubleshooting.
Work with content teams (such as animation or design) understand technical restrictions.
Optimize Sandbox content to fit within perf budgets.
Become an expert in workflows and pipelines, identifying simplifications where possible.
Create technically sound frameworks for characters, weapons, and vehicles.
Demonstrates, communicates and exemplifies clear expectations for quality of work, productivity, communication and professionalism to the team.
Take ownership in pre-production planning to define and address technical design requirements and issues.
Create documentation and tutorials relating to technical issues.
Excel as a team player and strive to maximize team/department performance and collaboration.
Minimum Requirements:
3 years experience within the fields of Technical Art/Animation.
Requirements:
Degree in Computer Science, Commercial Art or related fields.
Expert knowledge in Python and MEL.
Expert knowledge of Maya for animation and rigging.
Expert knowledge of Animation principles and Kinematics.
Solid foundation in human anatomy and mechanical principles.
Excellent organizational, communication, and interpersonal skills.
Work well under deadlines and multi-tasks.
Is self-motivated and self-reliant.
Excellent troubleshooting skills.
Pluses:
Facial rigging experience.
C# and C++ (Maya API) experience.
2+ years of experience in the games industry including shipping AAA console titles.
Additional Information
Relocation assistance is offered
How to Apply
Microsoft is an equal opportunity employer. All qualified applicants will receive consideration for employment without regard to age, ancestry, color, family or medical care leave, gender identity or expression, genetic information, marital status, medical condition, national origin, physical or mental disability, political affiliation, protected veteran status, race, religion, sex (including pregnancy), sexual orientation, or any other characteristic protected by applicable laws, regulations and ordinances. If you need assistance and/or a reasonable accommodation due to a disability during the application or the recruiting process, please send a request to askstaff@microsoft.com.
About the Company
343 Industries has a single mission: Build incredible Halo experiences. 343 Industries is part of Microsoft Studios, and the steward of the Halo universe. We build the stories, the worlds, and the gameplay that make Halo such an iconic and innovative franchise.
Halo is one of the largest entertainment properties in the world. With over 65 million games sold, New York Times best-selling novels, action figures, apparel and much, much more, this multi-billion dollar franchise has revolutionized console gaming and established a rich and expansive universe for its devoted fans. This is your chance to contribute your passion and vision to one of the most exciting intellectual properties and on one of the most talented teams in the industry.