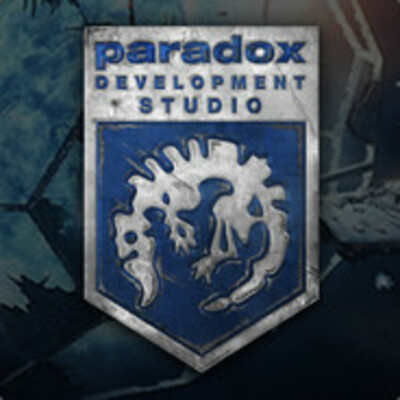 Job Description
The artwork can make or break a game. We want to make sure that our art is a strong part of what makes our games. If you have a plethora of ideas, artistic vision, and experience, then this role could prove to be the opportunity you've been waiting for.
About the role
Your primary responsibility is to ensure innovation and maintain the quality of the art in Paradox games, and to coordinate interplay between Paradox games art styles, ensuring they have a distinct and separate identity. You will work closely with the game projects providing artistic direction that strives to enhance the gameplay experience. This will entail working closely with  Game Directors to drive the vision of our current and future titles and aligning the artistic direction with the overall vision of the game from a design perspective.
Your work will involve close collaboration with the Art Leads and Concept Artists during pre-production to establish the art style for the projects and create style guides for the team.
This will include regular production follow-up meetings/one-on-ones with Art Leads, as well as reviewing project artwork and providing artistic feedback (Sometimes also to Game Directors and Project Leads). 
Skills & Requirements
Around 10 or more years of experience in the games industry as an Art Director, Lead Artist or in a similar management position, but most importantly, In-depth understanding of art production processes and experience with the full development cycle in multiple shipped titles.
Ability to create, adapt, and iterate, within a variety of artistic styles.
Solid artistic background and strong sense of aesthetics in Concept, Illustration, UI, 3D, Animation,VFX etc.
Knowledge of technical constraints, optimization and implementation.
Articulate in contextualizing decisions, communicating ideas and giving and receiving feedback in English.
Ability to inspire and develop a dynamic and collaborative team environment.
A genuine passion for historical accuracy and paradox grand strategy games.
Additional Information
Relocation assistance is offered
How to Apply
About the Company
Paradox Interactive is a leading global publisher of strategy games for PC. The world-renowned strategy catalog stretches back to 1999, and the company holds a particularly strong presence in the United States and Europe. The publisher's steadily-growing portfolio includes firmly established PC franchises such as the critically acclaimed Europa Universalis, Cities: Skylines, Crusader Kings, Magicka and the Hearts of Iron series created by Paradox Development Studio and a network of partner studios.