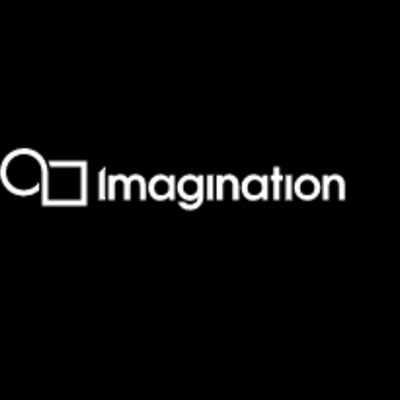 Job Description
The world is being shaped by technology and Imagination Technologies is at the very core. Working at Imagination Technologies means you're a part of constant innovation. We design the key building blocks for market-leading chips that make your tech mobile, smart and connected. Now we're taking things to a new level. 
Imagination is looking for a motivated 3D Artist to join our Demo Engineering team. You will develop content for a range of markets from Mobile and DTV to Automotive and Vision & AI, showcasing our graphics processor technology capabilities. Our demos are experienced by a large audience including semiconductor vendors, OEM's, game publishers/developers and millions of mobile device users worldwide. Our demos are showcased at major technology trade shows, such as Game Developer Conference, Mobile World Congress and SIGGRAPH. 
You will
Be involved in all aspects of asset creation for technical demonstrations from the initial concept through to the final demo
Interpret demo requirements, develop mood boards, develop 3D scenes and work with the wider team to turn these into applications
Utilise an array of software packages including 3Ds Max or Blender, ZBrush, Substance Painter, Unity or UE4, Photoshop
Work with a wide variety of teams throughout the business
Skills & Requirements
Abilities make possibilities
Committed to making your customers, stakeholders and colleagues successful, you're an excellent communicator, listener and collaborator who builds trusted partnerships by delivering what you say, when you say. You're curious, solutions orientated and a world class problem solver who constantly seeks opportunities to innovate and achieve the best possible outcome to the highest imaginable standard.
You have
Organic and hard surface modelling experience
Skills in High poly sculpting
Experience with a PBR texturing pipeline 
You might also have
Experience with 2D asset creation 
Worked on a published title (Mobile, AAA or PC)
Some programming knowledge e.g. C++
Experience with shaders
A degree or upcoming degree in a relevant subject e.g. Game Art, Computer Science
How to Apply
Until good is better and better is best
Dare to think big? We'll encourage you to pursue your passion. We listen, we're open and we're honest. Whatever it takes to make an impact, you'll be respected and helped along the way.  
Invent the future
The people at Imagination enable the tech that's shaping our world, from smart phones to gaming devices, smart TVs to drones. It's our creative culture that has enabled Imagination to power world-changing electronic products.
Want to join our mission to design a smarter future?
Visit this job advert on our website: https://www.imgtec.com/careers/vacancies/?job=497067 and click 'Apply': 
About the Company
At Imagination Technologies we love engineering the AI, Graphics and Connectivity chip designs that are at the core of your favourite electronic products. What's unique about our designs is that they're high performance and power efficient while being squeezed into the smallest space possible. That means a no-compromise approach to making your gadgets smart and portable. It's this philosophy that has led to Imagination Technologies powering more than 10 billion of the world's most iconic electronic devices; from phones to drones. 
Our headquarters are based in the UK, but we have a global outlook. We chose our office locations around the world to attract the most talented technical minds and support key regional markets in the best way possible. Across our divisions, we employ specialists from over 40 nationalities who are passionate about their craft and the industry we're in. They use the best tools and latest resources to solve some of technology's most complex challenges for our customers, giving them a competitive edge and putting Imagination at the heart of the most important trends in technology.