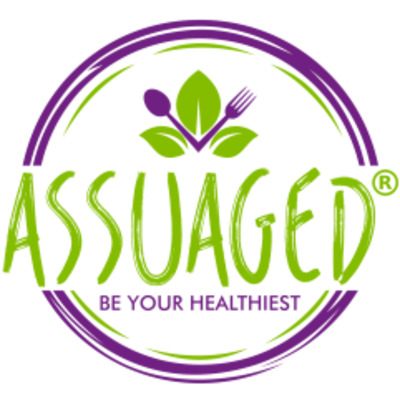 Highly Realistic 3D Animator for Rap Music
Job Description
We have a rapper creating raps for us and we need to take the raps and turn them into highly realistic cartoon animators using our branding colors, fonts, and mascot. We will average 2-4 raps monthly going forward. We are looking for a freelance partner to grow with us long-term.
Assuaged, Inc., is a disabled military-owned organization with a team of students advocating for Public Health and Plant-Based Vegan modalities.
Our goal is to advance the nation's Public Health system in an effort to combat the global burden of chronic disease. We work toward creating a financially sustainable model of higher education that considers the interests of our students and stakeholders.
Seeking animators that have a familiar and working knowledge of some of the following tools:
Maya
Flash Professional
MotionBuilder
Unreal Engine
3D Studio Max
LightWave
Substance Designer/Painter
Photoshop
Mudbox
V-ray
Arnold, Marmoset Toolbag
Zbrush for Character Sculpting
Maxwell Render
Redshift
Mental Ray
Supplemental Applications:
Marvelous Designer, Keyshot, After Effects

Skills Required:

Character Animator should have a special affinity for giving personality, idiosyncratic movement, and include methods of psychology to animated characters, including humans and animals.
Role and Responsibilities:
Character Animators will research the styles, genre, and specifics of the project. Character Animator will create 3D and highly realistic animations from sketches and in collaboration with designers. Character Animators will work from storyboards to create sequences in an effort to develop the look and feel of character movements.
Our Character Animator will specialize in character creation breathing life into characters by creating moving images with the illusion of thought, invoking emotion and personality. Creative video arts are created through gestures, facial expressions, and reactions. Character animators sometimes use motion capture to replicate human movement.  
Our Character Animators work on meaningful projects, including but not limited to short films, social media shows, and educational public health content. This role requires an understanding of acting and directing to create believable, empathetic characters.
Character Animators are specialist animators who work on character creation and development, producing believable, engaging, and relatable animations. Animators should create art breathing personality into the movement of images by bringing them to life.
Assuaged Character Animators should possess an ability to give 'humanity' to an animated character through expression, pose, body language in an effort to evoke empathy in the audience.

The responsibilities of Character Animators may include:

Working from a brief outlining the characters to be animated
Brainstorm with colleagues on the best creative solutions for the production
Research styles, genre, and specifics of the project
Create 3D animations from sketches provided by designers
Work from storyboards to create sequences
Develop look and feel of character movements
Ensure character consistency
Review and maintaining animation standards
Revise sketches and animatics as per feedback from Lead Animators
Animate character mood, emotion, facial expressions, movement, and behavior
Produce animatics of scenes and sequences, providing options of character movement and behavior
Deliver amendments within the deadline
Collaborate and create improved workflows and procedures
Integrate characters into animated scenes and background environments
Animate to the dialogue track
Sync animation to dialogue, sound effects, soundtrack, and foley.
Apply motion capture to animation
Utilization of modernized software and other tools
Skills & Requirements
We are looking for the following skills for Character Animators:
Artistic talent with an affinity for drawing character from scratch
Comprehension in the basics of visual language - including perspective, point of view, proportion, color, composition, and framing.
Visual storyteller
Creative problem-solving skills
Knowledge of acting styles and techniques
Solid understanding of anatomy
Comprehension of movement of limbs, the effect of weight, and the behavior of skin and flesh
The ability to recreate animal and human movements
Works well within a team setting and independently
The ability to take direction and deliver amendments within set deadlines
Trained in animation, character drawing, and fine art
Experience with rigging, modeling, and texturing
Experience with project management and scheduling tasks
Some knowledge of Artificial Intelligence (AI) technologies
Familiarity of interactivity and user experience principles
Knowledge about the laws of physics - including gravity, acceleration, and the laws of energy
Additional Information
Working remotely is an option
How to Apply
Please e-mail Cynthia Murphy, the CFO of Assuaged at hello@assuaged.com with the subject line >> 
ArtStation Freelance Character Animator Resume Submission for Rap Music
About the Company
We are a group of students with a team of 85+ students advocating matters involving Public Health. Our motto is 'Assuaged: Be Your Healthiest'.
Assuaged is a charitable and digital solution easing the global burden of chronic disease by curatively providing healthy product recommendations. Our driving mission is to help people make health-conscious choices following health-psychology and nutritional counseling principles in efforts to identify and improve health behavior. 
We define activism as an act of standing for unity. Assuaged continuously engages in creating valuable content, community service projects, and awareness events to evoke and support public health change. We envision an all-inclusive world where we prioritize collective care and optimal well-being for everyone.
Co-Founder Thane Murphy is a disabled USMC veteran that sustained a TBI injury while serving in the military. Co-Founder Cynthia Murphy is a disabled model for the celebrity organization Kiss the Monkeys. Both have been married for 16+ years while persevering through traumas and created a brand new life together.
The founders have a remarkable story and even had a mini-documentary show featured on Amazon Prime, and reached 4M hits on Snapchat last August 2020. Their only stakeholder and business advisor is Jeff Hoffman, a billionaire entrepreneur, and philanthropist of World Youth Horizons.
Our Public Health team has recently held live discussions with actor Vince Vaughn's mom Shea Vaughn, Infomercial Fitness star Forbes Riley, and Intervention TV Star Ken Seeley.