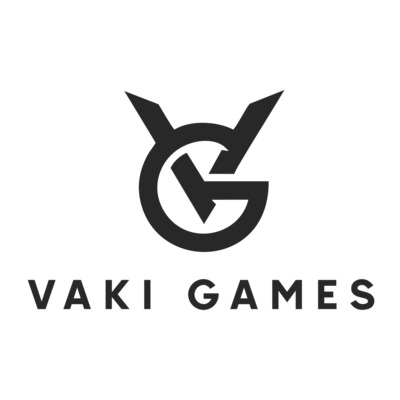 3D Character Artist
Job Description
Vaki Games are looking for a highly talented Character Artist to play a key role in the studio. We're looking for someone who wants to be part of the core foundation of Vaki Games.
The primary role of this position is to create realistic, fantasy characters for our projects, ensuring that all artwork meets the art direction requirements of the game whilst adhering to any technical restrictions. You will also be responsible for helping to define both the quality bar and optimal workflows for asset generation.
The Role
This is an off-site, remote role. Relocation option still!
You will work closely over email and phone with our team leads
Experience of working as an artist in a professional capacity
Expectations
Using production design art packs and concept art along to create highly detailed character models.
Working closely with the art team to improve workflows and processes.
Taking ownership of larger art tasks and seeing them through to completion.
Ensuring assets meet specifications provided by all relevant departments  
Producing high quality assets suitable for production both technically and artistically
Skills & Requirements
REQUIREMENTS
Proficient communication in the English
Professional time management skills
Accomplished examples of Modelling, Texturing and Shading
Basic understanding of Lighting and concept Development
Good communication skill and ability to work interactively with production
Experience:
At least 1 years of experience as a character artist, working on at least one AA title.
In-depth understanding and practical experience of high-end character modelling, sculpting and PBR materials.
A strong portfolio of work which demonstrates the ability to create fantasy character models, both at high and low resolutions.
At least one complete example of a real-time realistic character, including fully realized skin, hair and cloth.
Experience using the Unreal Engine would be an advantage, but not a necessity.
Additional Information
Working remotely is an option
How to Apply
Send your CV and Portfolio link to info@vakigames.com and include the position you are applying for in the subject line.
About the Company
Vaki Games is a games studio specialised in Multiplayer games. We look to forge fresh new IP that combines familiar premium genres and goes beyond expected norms, exploring all-new spaces in massive worlds.
At Vaki, we've committed to developing the next generation of hard-core online multiplayer games. An expectation to always design the games that define industry standards for graphics and playability.
Kingshunt is a 3rd person Online Multiplayer Action game, combining the genres of tower defence, real-time strategy and hack and slash. Create Your Own Hero. Join the fight and Carve a path of destruction across the battlefield in this fast-paced thriller that mixes skill with visceral hero combat.