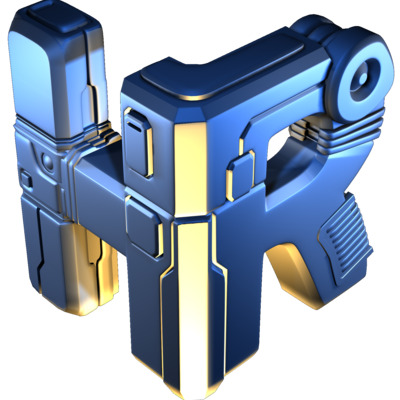 Alacrity - 2D Artist
Job Description
Hi-Rez Studios is looking to hire an innovative 2D Artist to join our new studio Alacrity Arthouse and work at our studio in Alpharetta, Georgia.
At Hi-Rez, you will have an opportunity to be part of an innovative environment that embraces new and different ideas. We are a passionate and enthusiastic bunch who love video games. We have incredibly talented individuals who are empowered to create and challenged to learn. All of this means more opportunities for you to unleash your creativity and dedication.
In the Alacrity Arthouse Studio, we support all of Hi-Rez' game projects with a wide range of art pipeline and creative services starting with direct game art and tech art production and pipeline consultation, but also including cinematics, audio design, and outsourcing support. Alacrity Arthouse is a branch of Hi-Rez Studios dedicated to bring great art solutions to Hi-Rez and other game development studios.
Come join the creators of the critically acclaimed games SMITE, Paladins, Tribes: Ascend, and Global Agenda as we embark on exciting new game projects!
What our 2D Artists / Illustrators do:
Work closely with Art Lead to create visually compelling illustrations to be used in-game and for marketing.
Create multiple sketches based on a single concept or brief.
Creating dynamic illustrations featuring characters, objects, and environments.
Create icons, UI elements and other 2d art needs.
Will follow a style guide.
Create dynamic and interesting poses to show off characters for splash art.
Work with other 2D artists to help elevate overall art quality of the team.
Take feedback from multiple artists and be adaptable to various project needs.
Skills & Requirements
What we are looking for:
Knowledge of Photoshop.
Excellent traditional art skills with a strong grasp of composition, anatomy, color theory, perspective, lighting, environment and characters.
Ability to mimic multiple artistic styles.
Good communication and problem-solving skills.
Ability to work quickly and precisely in a fast-paced environment, and keep tight deadlines.
Ability to multi-task and work on multiple projects at the same time.
Knowledge of video games, fantasy and science fiction genre.
Have a proactive work ethic and desire to learn.
Strong skills with Realistic rendering and photobashing skills a strong plus.
Experience with concept art and/or UI development a strong plus.
How to Apply
About the Company
"Free To Play." It's like a four-letter word to gamers – and for good reason. Who wants to get nickle-and-dimed? Who wants to play a game where the "better player" is the one with the bigger pocketbook?
At Hi-Rez Studios, we know there's a better way. We make Free to Play games that our fans Want to Play. More important, we make Free to Play games that we want to play.
It's a crazy idea, when you think about it. Giving away games that we spend millions of dollars developing, with the hope that people like them enough to buy costumes. But when you love your games like we do, players can feel it. And they start to love our games too.
We're proud of the fanbases that have formed around our games. We believe that great games come from great communities – and ours are some of the best.