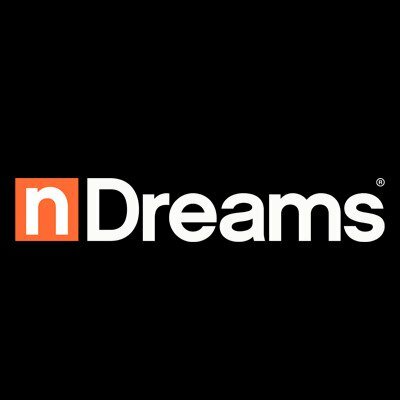 Senior VFX Artist
nDreams
Farnborough, Hampshire, United Kingdom
Job type: Contract
Job Description
We're nDreams, one of the world's leading independent VR developers. You may know us from our recent titles Shooty Fruity and The Assembly, or even as a leading developer back on PlayStation Home and we can't wait to show everyone what we're up to next. Our new VR projects are a leap forward for the studio and we are looking for talented people to help turn them into a reality.
We are looking for an experienced and highly talented Senior VFX Artist to develop and push the quality of our visual aspirations, narrative development and interactive experiences.
What Will You Be Doing?
Be a point of responsibility in the delivery of well executed, creative and optimized VFX content
Delivering new and inventive ideas to solve complex issue that arise from the role of VFX within a VR Environment
Mentoring good VFX workflow practices with the other experienced, and Junior VFX Artists
Working with a level of self-driven autonomy, whilst reliably and effectively participating in team development
Maintaining a strong working relationship and creative understanding with the Principal VFX Artist, Game Directors and Art Director.
Reliably and consistently ensuring quality, creativity and effective cross discipline VFX development across multiple projects
Skills & Requirements
4 years game development experience and/or 2 published games.
Real-time engine experience, ideally in Unreal, creating VFX blueprints, shader networks, particle interactions, dynamic systems, lighting and post processing.
Excellent working knowledge of Photoshop, Unreal, Maya, or a relevant equivalent – Houdini knowledge a plus
Have an excellent understanding of form, timing, weight and colour to create a sense drama within a gaming environment.
Demonstrates a deep understanding of console and VR workflows and capabilities.
A team player with strong communication skills who instinctively works across disciplines to deliver all character related game content.
Highly effective time management; ability to prioritise and maintain their own work schedule
How to Apply
The role is a 6-month full time contract based in our modern studio in Farnborough, UK, within easy commuting distance from London and Guildford.
If you think this could be the role for you, we'd love you to get in touch! Send your CV to enquiries@ndreams.com
About the Company
The team at nDreams encourages an open, creative and diverse culture. As part of our established, but growing studio you'll be empowered to explore your ideas and put your own stamp on the titles you work on.
Our upcoming titles are bigger, better and different to anything we've worked on previously: Once you've seen what we're up to, we're convinced you'll want to be involved…
Your data/privacy: By applying to nDreams, you agree to our recruitment privacy policy regarding the use of your data, and that we can contact you about the vacancy that you are applying for. We will retain your data for recruitment purposes only. We promise to keep it secure, not to share your data with anyone else, and to delete your data when it is no longer required.