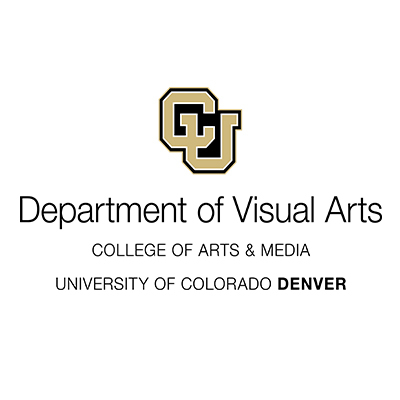 Job Description
This posting is searching for two (2) Lecturers for the College of Arts & Media Visual Arts Department to teach in the area of Illustration. Candidates hired from this pool will fill temporary, non-tenure track positions and will teach no more than two courses per semester. Appointments will be part-time (less than 50%) and will be made semester-by-semester, depending on the needs of the department. 
Examples of Work Performed
Teach courses from foundation level drawing to advanced levels in Illustration using both traditional and digital media processes. Salary depends on the number of courses taught up to $4,815 per course.
This position reports to the Visual Arts Department Chair.
Skills & Requirements
Knowledge, Skills, and Abilities
Exceptional broad knowledge of the history of art, contemporary art, illustration and design
Ability to work independently
Minimum Requirements
MFA degree in studio art, design or illustration, or advanced degree in related field and minimum of three years of professional experience in Design 
Advanced communication and self-promotion skills in print and social media
Strong skills in teaching graphic applications and ability to also teach perspective, figure drawing and sequential drawing (storyboards and graphic novels)
2 – 3 years of professional practice in illustration
Strong facility with graphic applications such as Adobe Photoshop, Illustrator and InDesign
Ability to teach and work with a diverse student body
Preferred Qualifications
2-3 years of teaching experience on the college level
3–5 years of professional illustration experience 
Strong facility to teach motion/animation applications such as Adobe After Effects and Cinema 4D
How to Apply
Applications are accepted electronically ONLY at http://www.cu.edu/careers, refer to job posting 04029.
Review of applications will continue until the position is filled.  The Department is looking to fill positions for teaching starting in the Fall 2019 semester.

The University of Colorado Denver is dedicated to ensuring a safe and secure environment for our faculty, staff, students, and visitors. To assist in achieving that goal, we conduct background investigations for all prospective employees.
The University of Colorado Denver is committed to recruiting and supporting a diverse student body, faculty and administrative staff. The university strives to promote a culture of inclusiveness, respect, communication, and understanding. We encourage applications from women, ethnic minorities, persons with disabilities and all veterans. The University of Colorado is committed to diversity and equality in education and employment.
Use this link to apply for the position:  https://cu.taleo.net/careersection/jobdetail.ftl?job=04029&lang=en
About the Company
The CU Denver College of Arts & Media (CAM) is where city and classroom collide. Where students learn from leaders in Denver's thriving creative economy and hone their skills in arts, music, video, and television. Because the opportunity to live what you love is more than a career, it's a calling.
CAM graduates are handpicked by leading firms like Apple, Pixar, AEG Live, Google, Comcast, Rolling Stone, HBO, ILM, and Disney. Our alumni are rising to the international stage as part of acts like Nathaniel Rateliff & The Night Sweats, The Fray and Air Dubai. Denver is fueling opportunities for them, and they, in turn, are elevating arts and culture scene around the world
Our faculty is made up of accomplished leaders in their creative field and train students with the same cutting-edge technologies and techniques used by professionals.
That's why The College of Arts & Media at CU Denver is the place to turn passion into professional success.