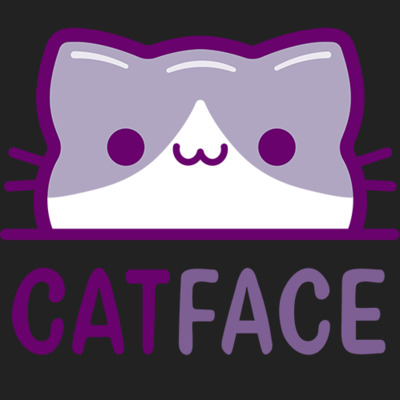 2D Character & Texture Artist
CatFace
Bellevue, WA, USA
Job type: Permanent
Job Description
Job Description
CatFace, home of Aphmau Gaming and Roleplays, is at the forefront of creative Youtube content. Built on a strong history of compelling storytelling and unique visuals, CatFace exists to entertain the children and young adults of this generation with emotionally charged tales that inspire and delight. A key component of this business model is having top-notch artistic talent on hand to help create these characters and worlds. We need exceptional talent to help us reach these goals.
CatFace has an incredible opportunity for a motivated, experienced and professional Texturing artist. This position is ideal for an artist with a strong background and skill set in creating 3D model textures and general 2D art. Our ideal candidate will possess a strong eye for color, texture, cute chic, and in depth texture creation. Along with this skill set, our perfect candidate will be well versed in 2D art, as well as the ability to work well with our 3D animation/modeling team to create eye-catching products. We want you if you are knowledgeable in modern and trending art styles, as well as the ability to take direction to create eye-catching character skins and object textures.
Having strong communication skills is key to success in this position. You will be proactive in communicating progress, working closely with the production team to produce engaging and compelling characters and artwork. The candidate should be highly organized, self-motivating and able to adapt and learn in a fast-paced environment. You should be highly collaborative and work well with others to achieve the desired outcome for each assigned project. Additionally, you will be a peer partner to our other in-house artists and will need to collaborate well with one another to achieve the desired outcomes for assigned tasks. The ideal candidate must adapt quickly, manage your time effectively, and react quickly to changing requirements.
Skills & Requirements
Proven work experience as an artist geared towards daily content creation.
A positive leader who exemplifies a passion for their work, always strives for improvement and instills those same feelings in the production team.
Able & willing to keep up with the demands of a fast-moving creative environment and adapt quickly to evolving processes and workflows
Strong awareness of YouTube & internet culture.
An intuition for creating compelling and entertaining content, with an ability to identify the ingredients that make successful scripts.
Excellent communication, organization, time management, and problem-solving skills
Proactive, independent, and maintains a tenacious work ethic.
Ability to juggle multiple projects simultaneously while ensuring all deadlines are met appropriately.
Other Experience:
Experience working character and object textures
All candidates must deliver a full resume with samples to be considered for this position. Portfolio review and presentation will be required at time of the interview. If a resume is approved, an art challenge will follow.
Job Type: Full-time
Salary: $50,000.00 to $59,000.00 /year
Responsibilities:
Partner with creative team to deliver character and object textures
Work with cross-discipline artists to deliver high quality art content for storyline progression
Partner with production team to develop, drive and improve art production processes
When required, be flexible and proactive by becoming involved in other artistic asset creation
Collaborate with cross discipline art peers to build the best entertainment experience possible
Work through ambiguity to define a plan that delivers high quality results
Actively provides, seeks out and incorporates feedback from peers, leads and directors
Requirements
3+ years of texturing experience
Additional Information
Relocation assistance is offered
How to Apply
About the Company
CatFace is a small company located in Bellevue, WA with the goal of entertaining young adults ages 11-18.  
Established in 2012, CatFace works tirelessly to provide relevant content through various digital mediums to both delight and inspire our audience.  In order to complete this monumental task, our production team works cohesively to constantly deliver creative and exciting content in ever-changing digital theater.
With long term growth in mind, CatFace is currently expanding our team, and is eager to find new talent to come work with us in our Bellevue office.