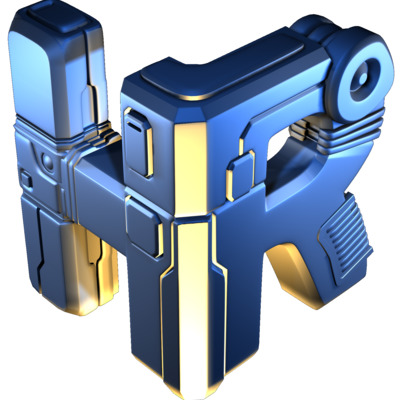 Job Description
Hi-Rez Studios is now accepting qualified Character Art Intern applicants for our Summer Internship Program at our studio in Alpharetta, Georgia on our Paladins team! 
This will be a paid, seasonal employee. The deadline to submit all application materials is Feb 28, 2019. Internship selections will be made and announced by April 1, 2019, with the Intern work program starting mid May, 2019, ending mid-August, 2019 (actual dates to be determined). 
Come join the creator of the critically acclaimed SMITE; Paladins; Realm Royale; Tribes: Ascend; and Global Agenda as we embark on exciting new game projects!
What our Character Art Interns do:
Work alongside members of the Character Art team, while gaining a working knowledge of dynamic humanoid, animal and creature model creation. 
Shadow and partner with experienced game developers and artists in a collaborative, creative environment. 
Accept feedback from the Art Director, Character Art Lead and and other members of the Character Art Dept. 
Other departmental duties and projects as instructed by management.
Skills & Requirements
What we are looking for:
Must be able to travel effectively to and from studio on a daily basis. 
Must be currently enrolled in (documented as a "Junior" or higher grade level) - or recently graduated of - an accredited college, university, or school of art. 
Currently carrying or graduated with a G.P.A. of 3.5 or higher (and provide documentation). 
At least one professional Letter of Reference from a manager, supervisor, professor or instructor; outlining how they know you, and why you should be considered for this position. 
Current resume. 
Cover letter. 
Portfolio and/or Website displaying applicable work. 
Authorized to work in the U.S. 
Good communication skills, and a team player.
Even better candidates:
Experience with Unreal Engine 3. 
2+ years experience with industry standard applications: Zbrush, Maya/Max/Modo, Photoshop, 3D Coat or Substance Painter 
Portfolio demonstrating exceptional character designs with animatable topology. 
Strong grasp of composition, color theory, value, form, scale, shape language, and silhouette. 
Strong knowledge of human/animal anatomy and proportions.
How to Apply
About the Company
"Free To Play." It's like a four-letter word to gamers – and for good reason. Who wants to get nickle-and-dimed? Who wants to play a game where the "better player" is the one with the bigger pocketbook?
At Hi-Rez Studios, we know there's a better way. We make Free to Play games that our fans Want to Play. More important, we make Free to Play games that we want to play.
It's a crazy idea, when you think about it. Giving away games that we spend millions of dollars developing, with the hope that people like them enough to buy costumes. But when you love your games like we do, players can feel it. And they start to love our games too.
We're proud of the fanbases that have formed around our games. We believe that great games come from great communities – and ours are some of the best.