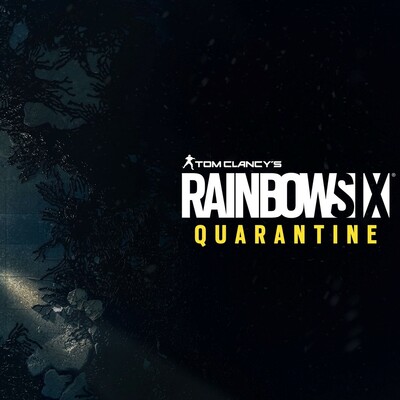 Lead Environment Artist [Rainbow Six: Quarantine]
Job Description
The Lead Artist on Rainbow Six: Quarantine will collaborate with a local team of Environment Artists and other Ubisoft studios. Other responsibilities include mentoring team members, validating production outcomes and overseeing development of the game. 
RESPONSIBILITIES 
1. Managing the Art team:
Estimate workload, suggest planning and set priorities for the art team;
Conduct follow-ups on the advancement of the work of the team;
Task distribution, based on people skills, development wishes and overall planning;
Participate in the selection of team members (recruitment);
Know the technical and artistic constraints so as to properly direct/mentor the team.
2. Developing and motivating the team:
Offer artistic support for the Art team;
Know the technical and artistic constraints so as to properly direct/coach the team;
Support career advancement and suggest development and interpersonal skills training and techniques sessions to team members;
Create a work environment that is motivating for team members and which fosters development and creation.
3. Assures that the mandate is accomplished:
Responsible of the performance management of his/her team members;
Suggest corrective measures when necessary so as to meet set objectives;
Assist in the production of graphic assets & level art according to the project's needs;
Know the game's storyline and gameplay (game design documents) and adjust the work to reflect these elements;
Guarantee the quality of the product and ensure timely delivery;
Conduct and be responsible for the reviews on art.
Skills & Requirements
Previous experience as a Level Artist in the video game production (modeling /texture, level art / characters)
Experience in team management
Good knowledge of specific tools (3Ds max, Zbrush, Photoshop, …)
Knowledge of the technical constraints relating to 3D engines and level editors
Up to date with the latest technologies
Ability to work in a team, with good leadership skills
Excellent interpersonal and communication skills
Additional Information
Relocation assistance is offered
How to Apply
About the Company
Ubisoft Belgrade offers:
Opportunity to work and learn from most technically gifted people in gaming industry using latest technology and solutions
Modern and cozy offices in downtown Belgrade
Possibility to travel abroad
Great referral fees
Private health insurance
Flexible working hours
A numerous fun activities you can participate in  as well as very casual and friendly working environment
Game room and your own Uplay account
We build worlds that are a playground for the imagination, offering moments of surprise, fun and adventure as well as opportunities for learning and self-discovery.
Join us and become a key part in the gaming world!