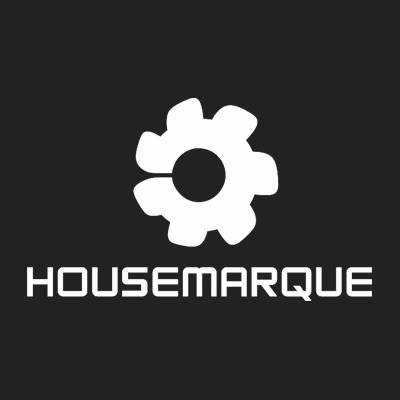 UI Artist
Job Description
Housemarque is looking for a UI Artist for an unannounced AAA project!
Housemarque is looking for a UI Artist. The UI Artist will work closely with Art Director, UX Designer and Game Designer to conceptualize, mock-up and execute interface designs across many different systems in our games. The ideal candidate would have an excellent artistic eye.
RESPONSIBILITIES
Create efficient and polished icons, buttons, menu layouts, and any other needed visual assets.
Collaborate closely with Artists, UX Designers and Game Designers to ensure a consistent, high quality user experience.
Turn wireframes into a masterpiece of meticulously arranged pixels.
Work closely with the Art team and Engineering team to integrate UI art assets into the game.
Skills & Requirements
REQUIRED
Expert knowledge of Photoshop, Illustrator, After Effects and other UI related software.
Knowledge of game engines. Proficiency with Unreal is a big plus.
Strong visual sensibilities and process; ability to use traditional drawing skills alongside digital 2D and 3D image making techniques.
Deep understanding of fundamental graphic design disciplines (typography, iconography, composition, color, layout, etc.)
Excellent team player with strong work ethic and a cooperative attitude.
An understanding of and appreciation for milestones, schedules, deadlines and efficient game development processes.
PLUS SKILLS
Experience in UI design in the video game industry.
Motion graphics, 3D, or VFX experience.
Additional Information
Relocation assistance is offered
How to Apply
About the Company
We have a track record of 20+ years of developing critically acclaimed games with tight gameplay, impeccable audiovisual execution, and technical excellence. No matter the genre, we want you to continue this tradition. It's the perfect workplace for talented people with interest in self-development and a big passion for games.
Our company's purpose is to:
Be a great workplace, where people can develop professionally and as a person as well
Develop games that bring joy and happiness to our gamers and fans
We offer:
Exciting and ambitious projects executed with the best tools
Over two decades of experience in video game development
Brilliant, diverse and empathetic colleagues to work with
Freedom, flexibility and openness in a collaborative culture
A warm and welcoming atmosphere at our cozy Helsinki office
Competitive salary, benefits, healthcare, Nordic work-life balance
Tailored relocation package to help you get settled into Finland