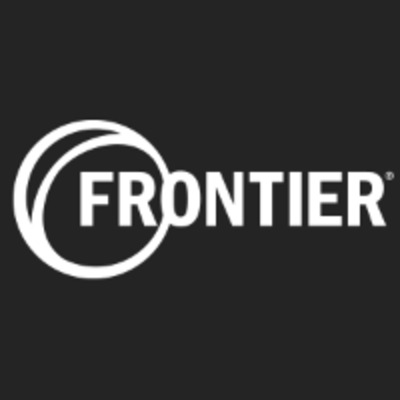 Job Description
Frontier is the studio behind Jurassic World Evolution, Elite Dangerous and Planet Coaster. We are Britain's biggest independent publisher and developer of videogames, based among the world-leading technology cluster in the historic city of Cambridge, England.
We are proud to be named one of the UK's Best Places to Work by GamesIndustry.biz.
Elite Dangerous brings the player a vast host of futuristic environments and hardware, which must not only follow the iconic styling already in place but also broaden the Elite visual canon ready for technological developments coming our way in the near future.
The successful candidate will take an idea from rough sketches through to final 2d concept while at all times working with the vision holders. The final concept will perfectly describe the new assets to the art team tasked with authoring the final ingame models.
With this in mind we expect the successful candidate to have some experience with a 3d software, ideally Maya, and use that as part of the concept process to communicate the idea and ensure smooth transition from final concept to in-game model.
While the role is initially focused on Elite Dangerous we fully expect the successful candidate to utilise their keen concept skills on the breadth Frontier's diverse and growing catalogue of games.
Key Accountabilities
Support the art director and concept lead in developing the environment or hardware concept
Have exceptional and proven experience in futuristic hard surface concepts, hardware product design
Communicate visual ideas within the team quickly, through well-honed drawn skills, both digitally and in traditional media. 
Skills & Requirements
About you 
Ability to give, take and learn from constructive criticism as well as collaborate on ideas while displaying openness to the requirements of the project
Natural desire to create fantastic player experiences and how your own concepts can help achieve that goal
Mastery of Photoshop and digital painting techniques tailored for hard surface concept
A true interest in the sci-fi genre
Great understanding of proportion, scale, perspective, lighting and colour
Experience with 3d software of some kind which can prove indispensable for blockout stages
Degree in relevant traditional art skill, i.e. illustration, fine art etc.
 Desirable
Contemporary mechanical, vehicle or product design training
Graphic design skills
Concept art skills outside of hard-surface
Keen interest in games development. Would be useful if you could match your aspiration for the concept to the requirements of the game
Ability to convey realistic surfaces including the narrative of a vehicle through targeted wear and damage
What we can offer you
At Frontier we believe your work should be rewarding in every way. We offer the chance to work on blockbuster franchises and world-leading IP in a studio environment considered one of the best places to work in the UK.
We also offer a range of flexible benefits to our 400+ team, including life assurance, private family healthcare, pension, flexitime working hours, enhanced maternity/paternity package, in-house catering, support with relocation, a Cycle to Work scheme and free bike servicing, regular in-house wellbeing sessions, regular social events, and annual bonus and sharesave schemes for everyone to share in the studio's success.
We welcome and encourage applications from qualified candidates regardless of sex, race, disability, age, sexual orientation, gender identity, marriage or civil partnership, pregnancy or maternity, religion or belief.
How to Apply
About the Company
At Frontier we strive to create games that will put both Frontier and the games industry itself at the forefront of the world entertainment industry. Located on the Cambridge Science Park, Frontier has thrived over the subsequent three decades. We have built a uniquely diverse catalogue of games – enabled by our Cobra technology – that has defined genres, earned critical acclaim and won a place in the hearts of millions of players. Having worked with a succession of top publishers we now self-publish our own high quality, innovative games of different genres that embody our world-class expertise across all major gaming formats.