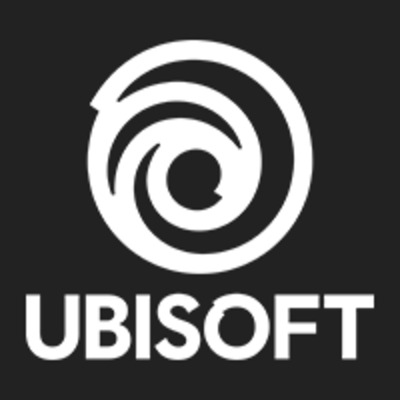 3D Artist [Anno] (f/m/d)
Job Description
The world of Anno is growing, and so is the team behind it. We are looking for an 3D Artist (f/m/d) who will collaborate closely with the Lead Artist and Concept Artist and help create a breathtaking and believable game world. An important part of this role is the creation of high quality models and textures that are in line with the art direction and maintain a coherent vision of the game's look and feel. 
The ideal candidate is comfortable with researching new tools and techniques in order to create visually appealing assets in the most efficient manner. A good understanding of ensuring great performance and a high technical quality of 3D assets is a key part of this role.
Further responsibilities include:
3D modeling assets including but not limited to creation of buildings, props and vegetation assets
Able to work closely with the Lead Artist and Concept Artist to maintain a coherent vision of the game's look and feel
Passion for the creation of visually stunning 3D worlds, models and textures whether realistic or stylized
Maintain a high level of quality while working within design constraints and balancing performance issues
Participate in the constant improvement of asset production methods and techniques
Skills & Requirements
A minimum of 2 years' experience in video game production
Very good knowledge of 3ds Max, ZBrush, Photoshop and next gen asset creation workflows
Experience in the creation of buildings, props and vegetation assets
A great eye for composition, shape, color and detail
Strong skills in texturing and painting
Proven ability to closely adapt a specific art style
Being used to working on tasks autonomously and to deliver results on time
Positive attitude and great communication skills
Fluent in English, both verbally and written


Experience with Substance Designer / Painter is a plus
Good skills in Animation and/or rigging are a plus
Additional Information
Relocation assistance is offered
How to Apply
Portfolio requirements:
It is required that you submit a portfolio of your work with your application. You may do so by providing a link to an online portfolio (preferred), or attaching documents to your resume. All portfolios must contain a detailed shot breakdown of the work. It must be very clear what you, the applicant, are responsible for in your reel, portfolio, screenshots etc.
The portfolio should contain the following:
Examples of game assets
Examples of materials and high quality textures
Examples of both organic and hard surface works
Examples of style variety
Don't forget your CV & Cover Letter!
To Apply: Click HERE
Your benefits: 
Flexible working hours
External training, education in our in-house guilds and knowledge sharing with other teams
Fresh fruits, discounted gym membership and support for child care
Free bike rental or lease your own bike
Working in an innovative and international company
We offer a highly interesting challenge for a team player including the possibility to show personal initiative. If you are passionate about video games and would like to work with like-minded professionals in an international team, please apply via our career portal. The application should include your resume, a cover letter including your earliest starting date, your salary expectations and why you would like to join us.
For further information, please check www.bluebyte.de/career.html/ and www.ubisoft.com.
Ubisoft Blue Byte GmbH
Studio Mainz
Römerpassage 1
55116 Mainz
About the Company
Ubisoft is a leading producer, publisher and distributor of interactive entertainment products worldwide and has grown considerably through a strong and diversified line-up of products and partnerships. Ubisoft is present in 28 countries and has sales in 55 countries around the globe. It is committed to delivering high-quality, cutting-edge video game titles to consumers.
We are committed to delivering high-quality, cutting-edge video game titles to players. In our German offices in Mainz, Düsseldorf and Berlin, we are working on brands like "Tom Clancy's Rainbow Six Siege", "Far Cry", "Beyond Good and Evil 2", "For Honor", "The Settlers", "Anno" and many more.