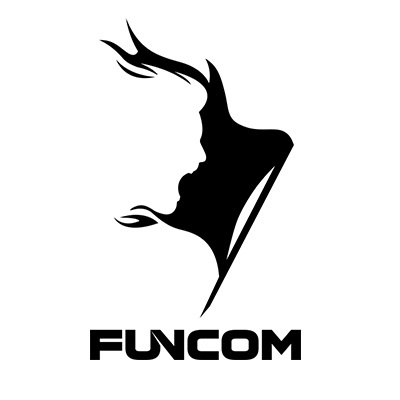 Concept Art Director
Funcom
Oslo, Norway
Job type: Permanent
Job Description
Funcom is looking for an enthusiastic, talented and versatile Art Director who will be responsible for inspiring, leading, and driving the artistic process, from conception to final product. 
The first project for this position will be on a new open-world multiplayer DUNE game that is in early concepting stage, to enter pre-production in 2019.
As Art Director you will be working closely with the Creative Director to establish the vision and define the look and feel of a new open-world multiplayer game.  You will focus on visual development, and work closely with the entire art team as well as the Producers and Leads. 
You will ensure that the quality and integrity of this new game meets or exceeds its initial vision and competes with industry standards with regards to visual quality.
Make sure to check out our company values and history.
Responsibilities: 
Collaborate with Producers, Leads, and other managers to assemble a quality art team
Lead and motivate the art team to realize overall goals and deliver a successful project on time
Assist the Producer and the Leads in the creation and overall management of the art schedule and resource plans
Provide ongoing constructive feedback to Artists to improve quality and maintain style/visual pillars and "art bible"
Be stakeholder on visual quality and sign off on finished art assets
Develop and/or update the Art Bible, ensuring that the art team's style remains consistent
Support Leads and Producer to keep studio executive staff and/or marketing staff up to speed on product status and vision through the preparation and presentation of appropriate project materials (e.g., milestone updates, demos, etc.)
Participate in hiring efforts for new team members
Mentor and serve as a resource for the team
Additional duties include assisting with content creation for game development and assisting with quality control of all products
We offer: 
Flexible working hours
Strong company values
Offices located smack in the middle of Oslo
Challenging and interesting work
A position the right candidate can greatly influence
Company pension plan
A studio with employees from more than 20 countries
Social events and gatherings
Health initiatives such as free access to gym, massages during work hours etc.
Norway offers: 
World class public healthcare
Free public schools
Modern infrastructure
Excellent public transportation
Fluent English speaking population
Skills & Requirements
Requirements: 
At least 7 years prior game industry experience
Worked on a minimum of 2 video games as a Lead/Art Director demonstrating a high visual bar for quality
B.A. degree or equivalent hands-on work experience
Understands game production design process and methodology
Demonstrates an understanding of storytelling, craftsmanship and continuity
Effective communication with peers, art staff and senior management
Ability to balance impacts of deadlines and resources with style and quality requirements of a title's art direction
Demonstrated ability to solve complex problems efficiently
Ability to maintain and hit deadlines in situations of intense schedules
Strong time management skills with a proven ability to focus on priorities juggle multiple tasks and meet deadlines
Ability to work cooperatively collaborate with the Funcom team spanning artists, programmers and designers, and to achieve the best results
Ability to communicate effectively with executive level staff on a broad range of topics: technical, business, and creative
You need: 
To identify yourself with, and embrace, our company values
To have good written and oral communication skills in English
To have a passion for games and your profession
To relocate to Oslo
To be able to work independently and to be self-directing
Additional Information
Relocation assistance is offered
How to Apply
About the Company
IT ALL BEGAN 25 YEARS AGO
Funcom was founded in 1993. We were there in the early nineties, guns for hire making games for the big studios to fund our own crazy ideas. We were there in the early days of the massively multiplayer online games, breaking new ground and pioneering features and business models that are commonplace today.
We've gone from making pixel platformers on the SEGA Genesis to developing cutting-edge, cross-platform online games and massive open world sandboxes for PC and consoles.
We've made over 25 games, from Casper on the original PlayStation to NBA Hang Time on the SNES to more recent titles such as The Longest Journey, Conan Exiles, and Secret World Legends. We've won numerous awards and we've celebrated success. We've also endured failure and through the years we've adapted to the many tectonic changes that have altered the gaming industry forever.
 The team has grown and the studio has changed over the years, but we have always remained true to what drives us:
Make great games and have a damn good time doing it.
Today, over 140 people from more than 20 different nationalities work and play at Funcom across our two studios in Oslo, Norway and Durham, North Carolina. We want Funcom to be a game developer where creative people can come together and leave a mark on the industry.
We might not always get it right, but we always do it with passion and the desire to create something special and unique.