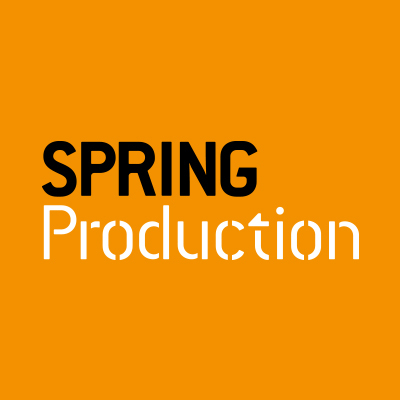 Job Description
As a product rendering artist, you will get a chance to create lifelike visualizations with Maya, Vray and Redshift for our international clients. You will focus on lighting and shading - you will be the one to breathe life into still renders, animated products, fly troughs etc.
Responsibilities
In SPRING Production, you will create renderings of various objects and 3D animations, lighting setups and render templates.
You will also modify and create shaders and textures to give the products a realistic appearance.
You will ensure that the geometries and UVs are modified and optimized.
You will provide rough, preliminary composites for a review.
Teamwork and knowledge-sharing are some of our main values; that's why, you will cooperate with other rendering artists, modellers and compositors, as well as work and communicate with your colleagues from other departments to ensure smooth delivery of projects.
You will report directly to the 3D Team Leader who will be your guide, supervisor and mentor.
Skills & Requirements
Prepare a portfolio showing realistic and stylized render samples with a clear description of what you have been working on and list your relevant experience.
We expect you to have an outstanding knowledge of Maya and Vray and a strong knowledge of Photoshop.
You must have basic modelling, UV and texturing skills.
Since Maya will be the main software you will use, we need you to have a strong understanding of render layers, shader setups and 3D lighting techniques in Maya, 3-point lighting and HDRI.
We need you to be confident in presenting ideas and willing to handle multiple projects with tight deadlines.
We are looking for a team-player with a desire to continuously learn and improve.
Additional Information
Relocation assistance is offered
How to Apply
Please send your application letter and CV in English with the desired salary to hr-vn@agency-spring.vn
Please be informed that only applications in English will be reviewed and only shortlisted candidates will be contacted.
About the Company
SPRING Production is a marketing implementation agency with more than 200 employees working at our offices in Denmark, Germany and Vietnam. While the company is Danish, our biggest office is in Vietnam, where we've been running a smooth and very professional marketing production with continuous growth for over 10 years. We are known as a great and caring place to work at offering a:
Benefit/remuneration package: 13th-month salary, health care (includes personal accident insurance and annual health check-up), annual leave, sick and child-sick leave package regulated by Vietnamese Labor law.
Residence card and work permit according to the law.
Settling-in assistance: Assistance in finding accommodation, getting a bank account, finding a doctor etc.
Lively social scene: Team building activities, annual company trip, regular team outings, charity trip, year-end party, Friday bar with snacks and drinks, gifts for Lunar New Year.
Find us on Facebook and Instagram or visit our website for more info.