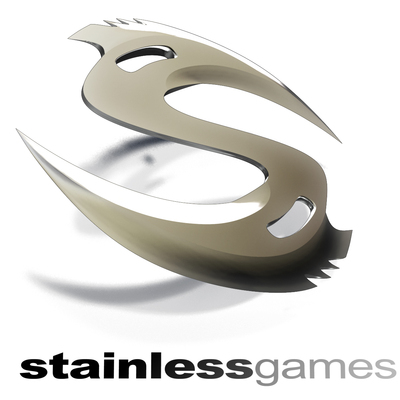 VFX Artist
Job Description
Stainless Games are looking for a VFX Artist to join our experienced team, creating compelling game visual effects. Successful candidates would be working on high profile projects across multiple platforms.
We offer excellent conditions and a competitive package in a fun working environment.
Role
Create in game particle and special effects for projects covering a number of genres and styles
Create shaders and Particle systems that look great and run well across low to high end hardware
Create textures and flipbooks for use in game
Work within small multi-disciplinary teams across a number of platforms
Work closely with your lead artist to help create effects and particles to spec
Skills & Requirements
Requirements
Experience: variable, depending on seniority
Experience in utilising and adapting real time shaders and post processing effects
Strong skills in 3DS Max
Knowledge of Unity and Unreal particle systems
Passionate about art for games across a variety of styles
Good Photoshop skills
Good written and verbal communication skills
Self-motivated and organised
Must have the right to work in the UK (applicants should confirm this in their application for consideration)
Desirable
Proven track record creating assets for a good variety of game genres
Created assets across a number of platforms from mobile to VR
Good traditional art skills
Knowledge of basic character animation
Interest in vehicles, both real and concept
Good knowledge of board games and CCGs
Additional Information
Relocation assistance is offered
How to Apply
When applying, please provide a cover letter, CV and, if possible, any relevant links to work. 
Please click here to apply
About the Company
Stainless Games is a UK videogame developer creating cutting-edge games on all main platforms. Best known as the creative force behind the multi-million selling Carmageddon franchise, as well as the developer for a decade's-worth of Magic: The Gathering 'Duels' titles, Stainless is an established force with a track record of delivering quality titles – Original IP and Work-for-Hire – on time, on spec and on budget.
Stainless is located on the South Coast of the UK, with published projects on Console, PC and Handheld/Mobile ranging from famous, classic arcade coin-op conversions through digital Collectible Card Games to full-on 3D action games.
Stainless' use of both Unreal and Unity incorporating our own cross-platform technologies enables efficient, rapid prototyping and production of high-quality titles for all major platforms,
We offer a pleasant, fun working environment at our 50-strong studio on the Isle of Wight - two hours from London, with its unique combination of busy towns and 'get away from it all' remoteness.