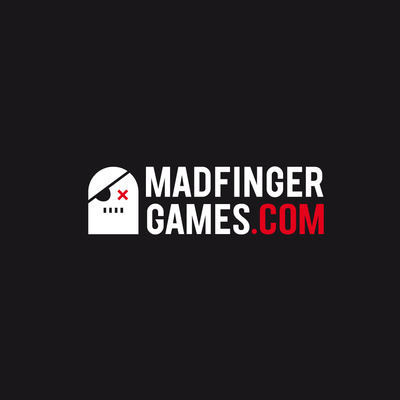 Job Description
MADFINGER Games is looking for a talented VFX Artist to join the team of passionate artists, designers and programmers in our studio in Brno. You must have a knack for transforming ideas into fluid animations and rich effects. A high degree of familiarity with industry standard tools is a must. An extensive portfolio of existing work will score you extra points.
MISSION:
Create, manage and optimize VFX assets
Collaborate with artists, programmers and animators to iterate, polish and deliver projects
Optimize VFX effects to fit design and technical constraints
Maintain and adhere to a consistent art style 
Develop, update and optimize workflows and tool chains
Cultivate an organized and disciplined workflow
WE OFFER:
Chance to contribute to development of top game titles in a globally successful company
Opportunity to bring your own ideas into our games
Work alongside top people from the gaming industry in the Czech Republic
Friendly team and attractive workplace situated close to the city centre
Access to the most up-to-date game design technology
Competitive salary, bonus and benefits
Sabbatical leave after 7 years working for the company
Relocation Package for foreigners
Czech lessons for foreigners and English lessons for all employees
Skills & Requirements
PROFILE: 
Minimum 2 years of experience with VFX work in a similar position and a balanced portfolio
Extensive knowledge of 3DS Max, Maya or other VFX authoring packages
A cultivated aesthetic sense and an eye for detail
Familiarity with rendering engines
Technical knowledge and expertise in creating visual effects and rendering pipelines
Ability to interpret and transform abstract ideas into compelling effects
Experience and knowledge of animation techniques
A high level of comfort with scripting tools
Additional Information
Relocation assistance is offered
How to Apply
Please apply on : https://www.madfingergames.com/careers/vfx-artist 
It would be great if you could send us as well a few words about yourself, plus any useful links: your personal portfolio, Linkedin, GitHub, or whatever you think will show us you're a perfect fit for the role.
About the Company
We are an independent game developer with eight years of experience in the market. Our studio is based in Brno, Czech Republic, in the centre of Europe. At MADFINGER Games we simply love making awesome hardcore gaming experiences, and our team consists of veteran game developers with a wealth of experience on console and mobile. We pride ourselves in bringing the most cutting-edge and up-to-date design to our games, as players of Samurai 2, Dead Trigger 2 and Shadowgun Legends will attest.
Our latest project, Shadowgun Legends, is an Award-winning FPS game for mobile.
For our upcoming projects, we are seeking talented and experienced artists, someone who is a passionate game creative like the rest of us. We offer a vibrant, inspiring environment among a team of game enthusiasts. As part of our team, you will push the limits of your abilities - join us and make games that will make a difference.