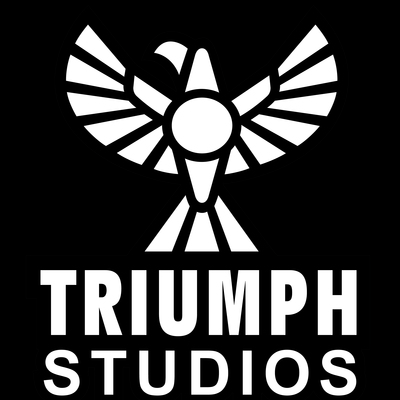 Job Description
Triumph Studios is looking for a UX Designer to be a champion of UX and accessibility in the development team. You will work closely with the UX programmers, game designers and Artists to craft an intuitive player experience and help implement the game UIs. 
Responsibilities
Be the champion of user experience within the development team.
Create user-centered designs for our games and know how to communicate them.
Spec out UI asset -and code requirements.     
Conduct User research, analyze results and turn into actions.
Implement game UX with UI developers.  
Develop and maintain a design language with clear and consistent aesthetics across all aspects of the UI.
Skills & Requirements
Requirements
5+ years experience in UX or Interaction Design, preferably in games. 
Solid understanding of design process, user flow charts, layouts, mockups, user testing and research.
Solid understanding of UI design fundamentals, including typography, layout and balance. 
Ability to Use tools such as Photoshop / Illustrator to visualize your designs.
Ability to conduct, user research, analyse results and turn results into actions. 
Experience in Flash, Scaleform, WPF, NoesisGUI, or similar UI authoring systems.
Ability to estimate your tasks and collaborate with technical and non-technical colleagues.
Articulate in contextualizing decisions, communicating ideas and giving feedback.
Self-motivated, with excellent written and verbal communication skills in English.
Nice to have
2D UI illustration skills.
A passion for the strategy game genre.
An interest in sci-fi, fantasy and understanding of real-world world culture and symbolism.
How to Apply
About the Company
Paradox Interactive is a leading global publisher of strategy games for PC. The world-renowned strategy catalog stretches back to 1999, and the company holds a particularly strong presence in the United States and Europe. The publisher's steadily-growing portfolio includes firmly established PC franchises such as the critically acclaimed Europa Universalis, Cities: Skylines, Crusader Kings, Magicka and the Hearts of Iron series created by Paradox Development Studio and a network of partner studios. If you're interested in what IPs we work with, you can browse them here.
Our games are played by millions of players each month. Over the years, we have released more than a hundred games and expansions and we currently have several active IPs that have been developed both internally and by third-party studios across the world.  Paradox has been listed as a top mid-size publisher globally by Metacritic for several years and each year we have several games on the top 100 best-selling games on Steam. We currently have offices in Sweden, The Netherlands, and USA. 
Working here
Paradox has seen a lot of growth over the recent years, and we see no signs of that slowing down. We are a mixed bunch, with people from over 30 different countries, with one thing bringing us all together - a passion for games. 
Working at Paradox entails a lot of freedom, responsibility, and the possibility to have a real impact. We try to keep our project teams relatively small, as we believe that the best decisions are made on the floor, and to stay away from long decision-chains.