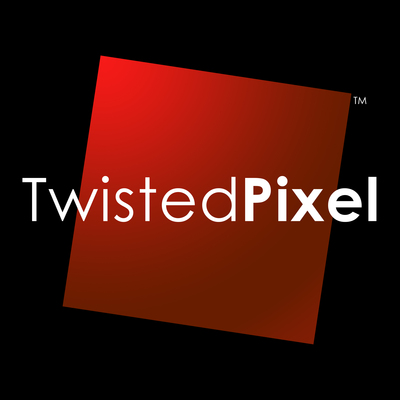 Job Description
Twisted Pixel Games is seeking a highly motivated and talented Character Modeler to join our team. The
ideal candidate will have excellent verbal and written communication skills, have a team-oriented,
collaborative approach to development, and is passionate and proactive in doing what it takes to make
the best games possible. 
Duties & Responsibilities
Model and texture primary and secondary game characters.
Collaborate with animation and character teams to create setups and control rigs.
Facilitate tools for exporting rigs to the engine.
Prepare character assets for export to game engines, as well as set up within game engine.
Manage character-related source art.
Provide support to character-related outsource efforts.
Help troubleshoot, diagnose and correct art-related performance issues.
Specify and develop art production tools under the guidance of the tools programmer.
Identify ways to increase efficiencies in artist workflow and production pipelines.
Skills & Requirements
Extensive Experience modeling hard surface and organic character models in a variety of visual
styles (Realistic/Stylized).
Ability to generate highly detailed models as well as game-ready models.
Exceptional ability to texture character models, with a deep understanding of the process to
produce effective normal maps derived from high-poly models.
Clear understanding of modeling for facial animation rigging as it pertains to both keyframe and
motion capture workflows.
Deep understanding of character model requirements for rigging and animation purposes.
Clear understanding of organic anatomy and mechanical function of characters.
Expert experience with Maya or Max.
Proficient in ZBrush and the pipeline between ZBrush and Maya.
Able to take constructive criticism and apply feedback notes to character assets.
Technical problem-solving skills.
Deep understanding and experience of the supported disciplines: Modeling, Animation, etc.
Proactive about making things happen with a drive to continue to learn and grow as an artist.
Desire and ability to achieve visual quality bar for character assets.
Excellent communication skills.
Excellent time management skills and the ability to handle large workloads efficiently.
Excellent organizational skills with adherence to naming conventions, directory structure, and
asset management.
Pluses
Direct experience in game development as a character modeler and/or animator with
successful shipped game experience.
Ability to Rig, weight and setup controls and interfaces for character animation.
Experience Creating Facial Blend Shapes for facial animation.
Some experience with Maya C++ API / Python and/or the Unreal Engine.
Experience with Motion Capture pipelines.
Proficient in Autodesk Motion Builder.
Understanding of database management and asset tracking techniques.
Experience creating Prop assets.
Substance Painter experience.
Passion for video games.
At Twisted Pixel Games you will have the opportunity to work on exciting new IPs and contribute to established, well-known titles. In a community-minded, independent studio environment, you'll get to make your mark on our games in significant ways with people who share your passion for game development.
Enjoy Great Benefits and Perks Including:
Major Medical, Dental, and Vision
401k with Company Matching
Company-paid group life insurance
Paid Time Off
Flexible Work Schedule
Frequent Team Outings and Fun Company Events
Monthly Game Tournaments
Open Office Environment with Close-Knit Team
Stocked kitchen with complimentary snacks and drinks
How to Apply
All applicants must currently be legally authorized to work in the U.S, no work sponsorship is available at this time.
This position is located in Austin, Texas.  Relocation assistance is available.
If you feel you have the passion, dedication and skills that match our unique company, apply to join our team!  Apply directly at www.twistedpixelgames.com/careers/ 
** Submissions without a link to a current portfolio will not be considered **
Twisted Pixel Games is an Equal Opportunity Employer.  All qualified applicants will receive consideration for employment without regard to race, color, religion, gender, gender identity or expression, sexual orientation, national origin, marital status, genetics, disability, age, or veteran status.
Note to Third-Party Recruiters / Recruitment Agencies / Executive Search Firms: Twisted Pixel Games does not accept unsolicited resumes from third-party recruiters or recruiting agencies. Please do not forward unsolicited resumes to any employees of Twisted Pixel Games.  Twisted Pixel is not responsible for any fees related to unsolicited resumes.
About the Company
Twisted Pixel is the studio that developed and released Wilson's Heart, the 2016 Gamescom winner of the year's Best Virtual Reality Game. The studio's first title, The Maw, was the 2009 IGF finalist and 2008 PAX 10 Audience Choice Award winner, followed by the award-winning Splosion Man, Comic Jumper, Ms. Splosion Man, Kinect exclusive The Gunstringer, and Xbox One launch title LocoCycle.
After reaching their ten-year anniversary as a studio in the summer of 2016, Twisted Pixel continues to focus on creating character-driven original games for consoles, VR/AR and mobile platforms. Learn more at www.TwistedPixelGames.com and Twitter @twisted_pixel or Contact Us.