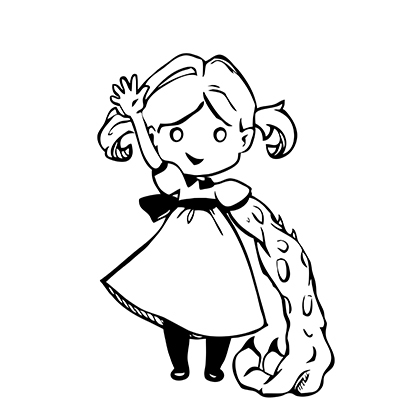 Job Description
The Prototype World Artist will be wearing multiple hats in the initial stretch of our development, so we're looking for a developer with a wide skill set.
This person will be working hand in hand with the Game-play and Level Design teams, as a representative of the Art department, to help define what our world needs to be in order to:
best support both core loop, as well as emergent game-play
attain the tone and style developed by the Art Director
help define the best way to build these things in cooperation with the Engineering, Design, and Art Teams.
While this position will eventually involve quite a bit of Visual Development, the initial goal is rapid prototyping with design strike-teams to define and hone the "fun" of our game.
Skills & Requirements
Strong understanding or experience with Level Design
Ability to work with the Design Team to set world building standards that best support gameplay and development
Ability to work with the Art Director to set and communicate visual standards and practices that ensure artistic quality and unity throughout the project.
Ability to help define systems of content that balance the efficiency of both Design and Content teams, within the budget constraints of Console Development. ( i.e. what is the best way to build sets of assets that allow designers to be very flexible in what they can prototype/test/build, while still being efficient to create and render.)
Ability to work alongside engineers and technical artists to optimize content creation pipeline when needed.
Strong communication skills that allow you to communicate ideas and processes, both verbally and visually, within the art team, as well as across other disciplines, in a succinct and respectful fashion.
Highly proficient with major 3D software packages, in both hard surface and organic modeling, with the ability to create clean, optimized topography and UV's.
Highly proficient with Adobe Photoshop. Experience with Substance Painter/Designer a plus.
Highly Proficient with at least one of the major Game Engines. Unreal Engine experience a huge plus.
5 or more years experience as an environment/level artist in the gaming industry, with at least 2 AAA titles shipped. 
Attention to detail is important. Add the word "turtles" to the subject line in your response email.
Experience creating stylized models and materials. Versatility across multiple art styles a plus.
Experience with terrain a plus.
Experience with outsourcing a plus
Experience with modular asset creation a plus
You must be a game player! Be prepared to talk to us about what you did and didn't like about various games, and why!
Additional Information
Relocation assistance is offered
How to Apply
Please send current resume and portfolio to jobs@mutantarm.com with job title in Subject line.
About the Company
Mutant Arm Studios is an up-and-coming independent developer, based along the beautiful Cascade mountain range, in Bend, Oregon.
We are a fun-sized group of highly skilled developers, led by an Industry proven AAA Design team, working with one of the industry's prominent publishing partners.
At Mutant Arm Studios, one of the core pillars of our company, is to hire team members who are game developers FIRST, and specialists second. 
Our goal is to build and maintain a focused group of game-makers, who are looking to approach game development in a creative and holistic way, and truly connect with players.
We've done it all before, and our mission now is simple:
 "Let's make some seriously cool games, with some seriously cool people."