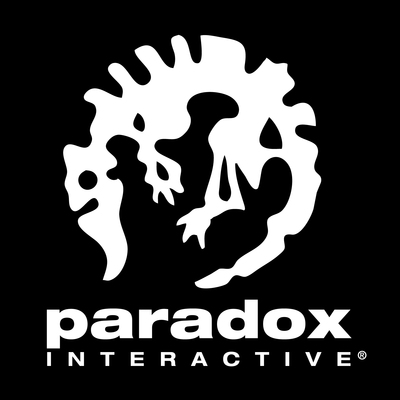 Job Description
Are you a technical artist that enjoys diverse challenges? Perhaps you spend time scripting or setting specifications for custom tools which improve artist workflows. Have you always wanted to be a part of a growing team that wants to push technological boundaries? You could be the person we're looking for!
You will act as a bridge between artists & programmers to ensure art assets can be easily integrated into our games without sacrificing either the overall artistic vision nor, exceed the technical demands from working across multiple platforms. In partnership with the Art Director & Art Manager, it will be your job to find solutions and specify tools for the further development of our art pipelines and process working with our in-house tools and engine teams.  You enjoy keeping up to date with changes in technology, as well as being curious about new techniques. You are not afraid to evaluate what already exists and be curious about how Paradox can improve our players experience.
You will report to the Art Manager, to ensure that the high level vision is translated across departments and within your area of expertise.  As a champion communicator you will contribute to the department, team and cross discipline to share your methods.
Responsibilities:
Communication; working across discipline to share knowledge via documentation, training and mentoring
Be a champion for development of new tools and pipelines, improving efficiency and art work flows
Assist in developing art tool specifications and standards
Create & Deliver mockups, wireframes and prototypes
Research, evaluate, test; to always strive for quality solutions before implementation
Regular Team Syncs; deciding together when changes, improvements, or solutions occur
Work with core team to set priorities, deadlines, targets, retrospectives, flag issues
Participate in agile process building, meetings, giving and receiving feedback, and within other related areas
Working with the Art and Programmers to produce technically correct art content
Troubleshooting asset-related technical issues (Maya, Photoshop, etc.)
Making recommendations on how to improve both product quality and group productivity
Set best practices around content organization and how to achieve desired look
Skills & Requirements
Required Qualifications:
3+ years of experience games or software projects
Proficiency in MEL
You have shipped at least one game title or major software project
Proven artistic/technical skills demonstrated in 2D/3D art creation.
Portfolio that demonstrates your experience as a tech artist
Self-motivated problem solver of creative issues within technical constraints
Relevant educational qualifications
Strong working knowledge of Maya and Photoshop
Up to date knowledge of current art techniques and development processes such as PBR
Fluent in English; both written and spoken
A Bonus:
Familiarity or interest in Paradox development studio games
Proven track record of 2+ shipped games
Experience on a variety of projects, both in terms of art tools, platforms & games
Programming knowledge
Well versed in one area of creating art for games such as VFX, modeling, or texturing.
Ability to troubleshoot and fix complex workflow issues in artist software, VC systems, and game engines
Strong knowledge of Python, JavaScript, C#, C++
On a personal level you are curious about analyzing player behavioral patterns to further understanding their game play choices. You are detail oriented, thorough person that can clearly document progress and build a guideline for the team during integration phases. You gain energy from learning, challenging yourself, improving the player experience and succeeding together as a team. You are comfortable communicating giving/receiving constructive feedback, contributing your voice, taking initiative, asking for assistance from your peers. You can express your ideas in writing convincingly and you thrive in a fun, agile, creative and team oriented environment.
We also know you are passionate about video games and want to contribute to an organization that delivers meaningful experiences to players.
Additional:
You will be a part of a new centralized art department at Paradox with the goal of continuously supporting and developing its internal talents and furthering technical advances.
If you have any public GitHub projects, relevant already released product links or, a personal website/blog, we welcome its inclusion with your personal letter and CV.
Practical information
Scope: Full time and permanent
Reports to: Art Manager
Location: This position is based in Stockholm.
If you think that this description matches your background, we highly encourage you to apply as soon as possible as we will interview candidates continuously for this position. In your application, please show us why your previous experiences and skills would work for this role and why you are interested in working at Paradox. If you don't match all the requirements, please demonstrate how your passion, attitude and interest in Paradox might compensate for this.
Additional Information
Relocation assistance is offered
How to Apply
About the Company
Paradox Interactive is a leading global publisher of PC-based strategy games. World-renowned for its strategy catalog, the company holds a particularly strong presence in the United States and Europe. We have offices in Stockholm and Umeå, Sweden. We work with renowned distributors world wide and are present on all major digital download portals. We share a passion for gaming and gamers and our goal is to provide deep and challenging games with hours of gameplay to our growing 2 000 000 + member community.