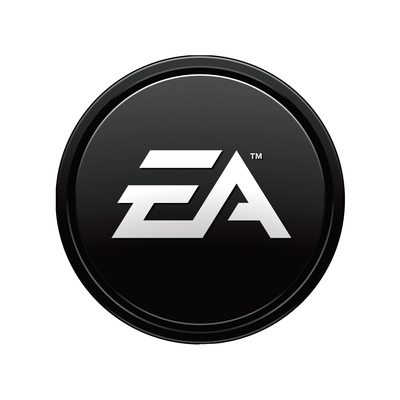 Senior Character Artist
EA
Vancouver, BC, Canada
Job type: Permanent
Job Description
EA Create is a symbiotic network of artists, engineers, technicians, designers, and development directors who deliver industry-leading results through exceptional talent. We are a family of creative teams inside EA Studios.
What the Senior Artworks Character Artist will do:
The character artist is a critical role in top-tier video game creation. In the context of our games, they are responsible for creating the cast of characters that populate the game universe. Our character artists are dynamic and efficient modelers with exceptional sculpting and texturing skills – able to create best-in-class content with an imagination that is constantly in motion. We create amazing character models based on scan data or photo references.
Skills & Requirements
Who You Are:
Experienced with 7+ years of industry character creation production
2+ years of experience leading a team in a senior character artist role.
Prior experience leading character art teams including visual targets, asset creation processes and partnership with Art Directors.
Prior experience with External Development partners (setup, communication, feedback)
Expert in high-fidelity 3D modeling / sculpting techniques, along with high-poly to low-poly surface/detail baking
Expert-level modeling experience with Maya and ZBrush
Expert-level texturing experience with Substance Painter and Photoshop with an overall emphasis on realism (Substance Designer is a plus)
Knowledgeable of PBR workflows and how to replicate real-world materials
Experienced in working with content-driven game engines (e.g. Unreal, Frostbite, Unity)
Visualize in three-dimensions and work from limited reference material / concept art
Gifted with a sense of proportion and composition with an eye for surface, colour and detail
Experienced in creating game resolution topology with considerations for deformation and rigging
Knowledgeable in the creation of clothing and how you should match the character style (Cloth/hair simulation experience is a plus)
Experienced in delivering high-quality assets to time and technical budget constraints
Ability to devise new workflows, troubleshoot and improve within a team to enhance character fidelity as a whole
Portfolio Requirements:
Photo-real character modeling and texturing – hair, clothing, anatomy, likeness, etc. showing UV layout and all maps
Concept- Model experience is a plus
How to Apply
What's in it for you? Glad you asked!
We love to brag about our great perks like comprehensive health and benefit packages, tuition reimbursement, RRSP company match and, of course, many other perks! And since we realize it takes world-class people to make world-class games, we offer competitive compensation packages and a culture that thrives off creativity and individuality. At EA, we live the "work hard/play hard" credo every day. 
More about our location: http://careers.ea.com/our-locations/burnaby-eac
Please apply here: http://gr.8job.co/za1JVxin
About the Company
THE BEST GAMES. THE BEST TALENT.
Our creative work environment rewards new and different ideas. It's an environment that attracts brilliant talent from around the globe. No matter which of our studio locations you join, you'll feel the energy and support of EA's global brand, while thriving on our world-class campuses. At EA, the excitement you feel throughout each workday is made possible by a culture that inspires you to do the best work of your career.