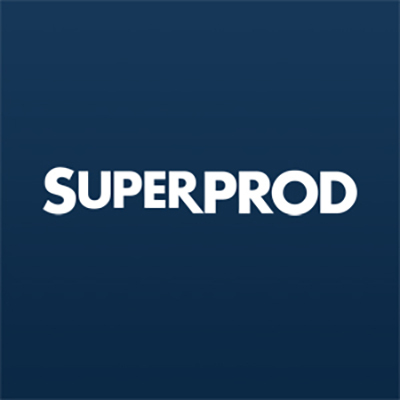 Senior Sculpt Character Artist
Job Description
Superprod is hiring a senior character sculpt artist for its artistic developement department.
Under the leadership of the creative producer, the sculpt artist will have the responsability of creating initial character sculpt (poses and expressions) of projects in developement, in tv series or feature films. He or she will work in close collaboration with directors, artistic directors, but also with design, modeling and rigging teams to finalize the characters.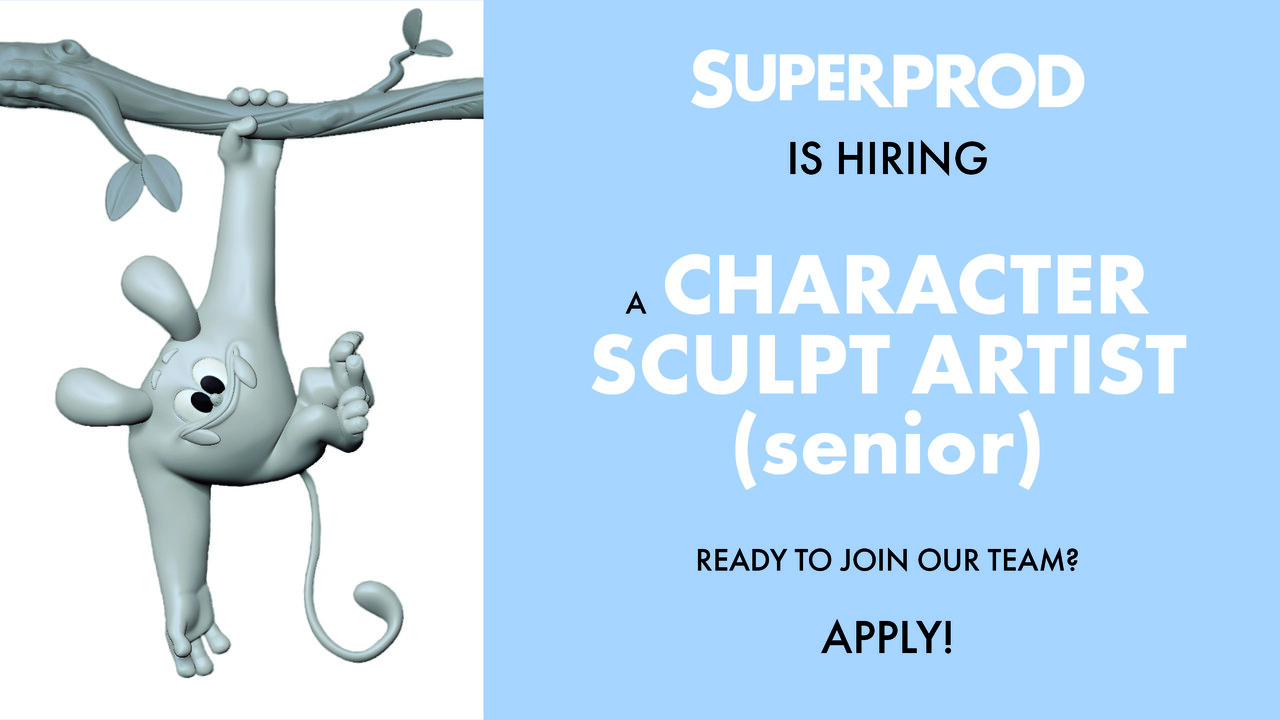 Superprod recrute un artiste sculpt / character modeleur expérimenté pour rejoindre le département Developpement Artistique de Superprod.
Sous la direction du producteur créatif, le sculpt artist aura pour responsabilité de créer les premiers sculpts des personnages (poses et expressions) de projets en développement, en série comme en long métrage. Il travaillera en étroite collaboration avec les réalisateurs, directeurs artistiques et équipes de design, modeling et rig pour la finalisation des personnages.
Skills & Requirements
Portfolio of work demonstrating strong proficiency as a Character Artist
Excellent understanding of anatomy, weight and silhouette
Experience in Cartoon and Semi realistic characters
Expert sculpting skills using Zbrush
Strong Maya knowledge
Understanding of rigging and skinning
Passion for collaboration with other artists, designers, and directors
Additional Information
Working remotely is an option
How to Apply
About the Company
SUPERPROD develops and produces animation and fiction TV series and theatrical feature films. SUPERPROD teams up with producers, artists and talents from all around the world to bring to the screens a diversity of films and series. SUPERPROD has its headquarters in Paris and operates an animation studio based in Angoulême, in the heart of the Cognac Valley. SUPERPROD also has an office in Los Angeles.