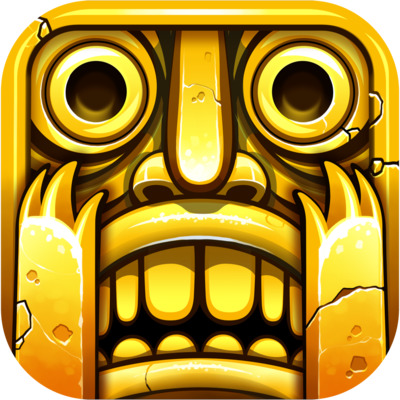 Job Description
Imangi Studios is looking for talented individuals to fill our multiple open Game Artist positions. This position will be responsible for developing visual assets for the Temple Run brand. Depending on your specialization, you will conceptualize and create environments, characters, concepts, animations, and/or VFX for Imangi Studios' mobile games. The ideal candidate will have a strong portfolio and experience in the mobile games space.
Skills & Requirements
DUTIES
Contributes to the conceptualization, design, and development of beautiful and engaging art assets for the Temple Run brand.
Creates environments, characters, concepts, animations, and/or VFX mobile games, depending upon position focus.
Develops appropriate art pipelines and workflows in conjunction with other members of the art team, design team, and programming team.
Ensures the technical and artistic quality of the project by collaborating with senior artists and making changes when necessary; implements and incorporates feedback from leaders into work.
Implements tasks as requested by the Art team to streamline and support production.
Helps with all visual aspects of bringing a game to market, including assisting in the creation of marketing materials (screenshots, touchups, banners, video trailers, icon creation, etc.).
Maintains excellent communication internally and externally with our development partners (as needed).
Tracks and updates the progress of day-to-day tasks using the designated tracking tools.
Communicates and collaborates with key stakeholders to confirm task direction and consistency of own work.
QUALIFICATIONS
Bachelor's degree in art, design, or related field.
Three years of video game art experience (mobile preferred).
Experience with the Unity game engine.
Portfolio showing past work (both professional and personal projects)
Additional Information
Relocation assistance is offered
How to Apply
About the Company
Imangi Studios was founded by husband and wife team Keith Shepherd and Natalia Luckyanova in 2008 with the goal of creating family friendly, fun games for everyone to enjoy. What started as a passion project for the couple has evolved into a successful business, with Keith and Natalia now working with a team of other talented game creators. In 2011, the studio developed the mega-hit Temple Run, which has been downloaded over one billion times worldwide. Based in Raleigh, North Carolina, the self-funded, fully independent studio has also developed a number of other games including Temple Run 2, Temple Run: Brave, Temple Run: Oz, Max Adventure and Harbor Master.