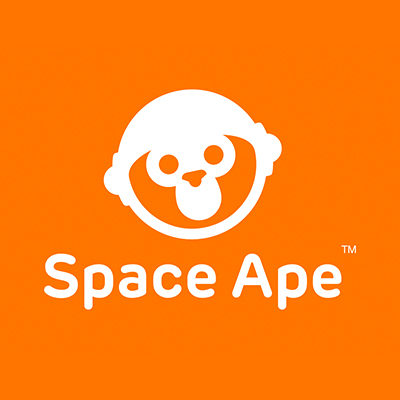 Motion Graphics Designer
Job Description
We are looking for a talented and experienced Motion Graphics Designer to work alongside both marketing and game teams on exciting, brand new mobile game titles across a diverse portfolio of game styles and genres. This is a great opportunity to be part of our small empowered teams helping craft the vision and execution of compelling and innovative visual content.
This role requires the candidate to be diverse, eclectic and creatively open minded to explore graphical design solutions for marketing content, games and brand development. This will range from being involved in the creative direction and creation of video marketing trailers, ads and campaigns. As well as an involvement with our many games throughout different stages of development - including support with defining a visual language or providing proof of concepts.
The candidate must have a hands-on approach working closely with all marketing and game teams, driving forward video and graphical design content across Space Ape Games.
Responsibilities
Responsible for the creation of quality visual design and marketing content across all games in development and live games.
Help game teams realise their vision with proof of concept visualizations and involvement in brand/style development.
Responsible for liaising with the marketing team to create UA trailers and ad content.
Share your experience and help mentor and level-up other artists in motion graphics and design.
Manage your own time and workload to deliver content on time.
Liaise with external partners and vendors to deliver content across a variety of formats.
Ability to work within the boundaries of technical constraints.
Skills & Requirements
A strong eye for visual design and Animation
Significant experience in game and/or multimedia projects in a similar role.
Industry experience in motion graphics design.
Expert level experience with Adobe After Effects.
Experience with Adobe Creative Cloud Suite, including Photoshop, illustrator and Premiere.
Good knowledge of video editing, color correction and grading.
Technical experience working with 3D software, game-engines (Unity) is a plus.
Considerable understanding of mobile games and broad video game culture.
Able to work quickly and resourcefully with very little input.
Great eye for detail and visual consistency.
Ability to adapt and work in a variety of different visual styles
Good communication skills.
Additional Information
Relocation assistance is offered
How to Apply
About the Company
Why Space Ape is right for you
Be a part of one of several small empowered teams who inspire and challenge one another in the pursuit of our mission
Autonomy to make your own impact with the support to help it happen
Designated 'Ape Space' creative time where you are free to work on game concepts and ideas away from your day to day
The freedom to further your skill set the way you want with a generous training budget
Competitive compensation and benefits
An award winning studio that in 2017, 2018 & 2019 was crowned one of the best companies to work for in the UK by Gamesindustry
Help run and create games which bring joy to millions of players all over the world
4.7/5.0 Glassdoor rating - Check out our reviews
Entered a long-term strategic partnership with Supercell in 2017
About Space Ape
Space Ape's mission is to make the highest quality and most successful mobile games in the world. Founded in 2012 we've since launched four games: Samurai Siege, Rival Kingdoms, Transformers: Earth Wars and Fastlane: Road to Revenge. To date our games have been installed by over 60 million people across over 150 countries. 
Our studio is currently 110 strong and built around the belief that small empowered teams make the best games. This philosophy enables us to innovate, move faster and have the creative ownership required to chase the next genre defining hit.
In 2017 Space Ape entered into a long-term strategic partnership with Supercell. We are still independent and masters of our own destiny, but now we've got Supercell's support and belief behind us in order to make and distribute massive hit games.
All communication regarding your application will be dealt with in line with our recruitment privacy policy