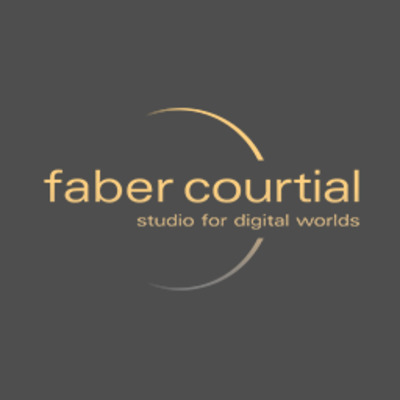 3D Artist – architectural / historical background
Job Description
Are you an experienced 3D Artist looking to join a team of totally nice people and help create outstanding 3D animations and interactive stories at one of Germany's leading VFX and VR studios? Then you are welcome to become part of us at Faber Courtial! With our top-level animations, we have been inspiring viewers for over 20 years now in high-profile film, television and exhibition. We are producer of the very 1st VR production on German TV and our VR project portfolio is constantly growing. Thus, we are looking for an experienced, creative 3D Artist (female/male) with a good sense for proportions as well as architectural background knowledge of diverse eras to complement our team as permanent employee.
This position will be located at Darmstadt near Frankfurt/Main (Germany).
Skills & Requirements
Excellent working knowledge of 3D software (we primarily work with 3DS MAX, Houdini)
Creativity and a keen eye for architectural proportions
In any case, a degree in History or Architecture (or similar experience) is useful
Fluent German language skills (especially in spoken terms)
Experience in the VFX production chain is useful
Ability to instruct other team members in regard to historical reconstructions
Ability to keep track of time frames and to structure work processes effectively
Independent-working, self-motivated team player
Good communication skills would be nice as client communication might be part of this position (however this is no "must" criteria)
How to Apply
Please send your application with work examples in either German or English to Maria Courtial:
About the Company
This is Faber Courtial:
20 years of experience in 3D animation, set extension, VFX, crowd replication and VR for high-profile Film, TV (documentaries) and large exhibition
A wide range of interesting projects, celebrated by numerous awards
The ambition to get the best and highest quality out of each project
A solid, friendly core team of exceptional talents and researchers
A nice work atmosphere in pleasant office space
Capacity for innovation, e.g. in-house production of outstanding VR films.
We are looking forward to applicants who are keen to complement our team with their creativity, skills, enthusiasm and sense for outstanding image compositing.