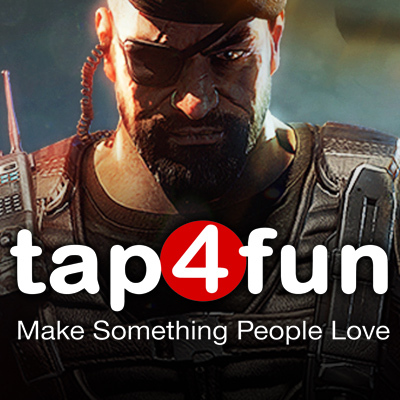 Technical Artist
TAP4FUN Thailand
Bangkok, Krung Thep Maha Nakhon [Bangkok], Thailand
Job type: Permanent
Job Description
This position will be instrumental in developing the processes, tools and pipelines that will enable the creation of the content for our new IP. We are seeking that rare combination of artist and technical wizard, who possesses the skills to solve complex technical challenges within the tools and the game engine. Experience in mobile devices is an advantage but not essential, the candidate will be self-motivated, creative and ambitious.
Skills & Requirements
Primary responsibilities
Work closely with the artists and team leads to carry out the technical and aesthetic vision of the game.
Help shape and evolve art pipelines, including proprietary tools, software, plug-ins, and game technology.
Collaborate with game designers, artists, and engineers to ensure that technical art toolset is serving the project needs.
Ensure art assets are integrated into Unity Engine from 3DSMax/maya, meeting artistic and technical requirements.
Create and maintain documentation for tools, conventions and procedures.
Provide technical support to the art and design teams.
Investigates new techniques, assists in prototyping and helps other developers with technical roadblocks.
Desired Qualifications
Minimum of 2 years' experience in game development serving in a technical art role.
3DSMax / maya (Hard-Surface Modeling / Texturing / UV Layout, Skinning / Rigging, Animation, Particle Effects, MaxScript Tool Design and Scripting)
Proven problem-solving skills, along with the ability to rapidly prototype.
Understanding of UI/UX principals applied to tools development.
Comprehensive understanding of the games industry.
Oral and written communication English skills as well as good instructional skills.
Excellent self-organisation and self-motivation abilities.
Passion and enthusiasm for games.
Able to receive and give constructive criticism/feedbacks
Willingness to mentor and share skills and experience with other team-members
Comfortable to work in International/English environment
Additional Information
Relocation assistance is offered
How to Apply
About the Company
Tap4Fun is a global video-games company headquartered in Chengdu, China, with studios in Paris, Beijing and expanding to multiple locations across the globe. The core business of the company focuses on developing, operating and investing mobile online games such as successful hits like Brutal Age, Invasion, Sea Game, Kiss of War, Galaxy Legend, Spartan Wars...
Tap4Fun is currently developing a new game studio in Bangkok, Thailand.
Check out www.tap4fun.com for more info.