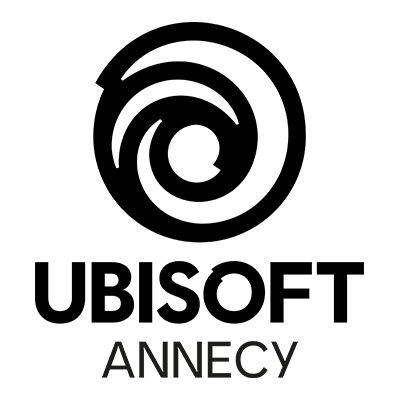 Lead 3D Environment Artist (M/F)
Job Description
Ubisoft Annecy is looking for a Lead Environment Artist (M/F) for its Production Studio in order to work on the continuation of the AAA Title, Tom Clancy's Division, under development at Ubisoft Annecy.
At the heart of the Art team and under the management of the Lead World, and with help from the Art Director, you will be responsible for the graphic quality of the environments produced in Annecy.
You will work closely with the Lead Level Designer and the Graphic Technical Director, and will be responsible for the production of artistic content within the given deadline and constraints.
As such, your main missions will be:
Under the supervision of the DA, you should understand and bring artistic direction to the Environment Artists team while ensuring its understanding, enrichment and application,
Accompany and develop a team of Level Artists / Environment Artists to achieve the ambitious goals of an AAA game,
Structure and organize the production of the team in order to build and maintain a successful team,
Participate in establishing an excellent collaboration with our partner studios, which is a key element of success as well as with other production trades
Skills & Requirements
Required profile:
You have at least 5 years' experience as an Environmental Artist, plus at least one significant experience as a Manager or Team lead LA.
Your communication, your artistic judgment, your proactivity and your team spirit are part of your strengths;
Having French speaking skills a big plus.
Expected skills:
Excellent knowledge of video game development process and interactions between the artistic, design and technical jobs;
High artistic skills, the design and composition of 3D environment in realistic-style are part of your strengths;
You know the constraints related to real time and master the "basic" 3Dgraphics tools such as 3DS Max, Maya, etc.);
To be strong in organization and anticipation while being creative;
Know how to collaborate and communicate constructively;
Take initiatives and be committed to achieving high results;
You demonstrate leadership and are able to coach a team in a changing professional environment;
Additional Information
Relocation assistance is offered
How to Apply
Ubisoft is committed to creating an inclusive work environment that reflects the diversity of our player community. Qualified applicants will receive consideration for employment without regard to their race, ethnicity, religion, gender, sexual orientation, age or disability status.
All information will be treated confidentially in accordance with the Employment Equity Act.
At Ubisoft Annecy, we are looking for innovative and original minds that are challenging, and who want to build the future of the video game industry.
Position available as soon as possible.
Please send your resume, and all personal / professional work or Website that may interest us for this position.
Require references for your book : production of realistic style.
About the Company
At the heart of the Alps, with over 200,000 inhabitants, Annecy is a gorgeous town surrounded by mountains! Only 30 minutes by car from Geneva and just over an hour from Lyon, Annecy is a beautiful, vibrant town that has something to offer to everybody.
Perfectly located, Ubisoft Annecy was established in 1996, with Rayman® 2 The Great Escape for PS2 accounting for its first project. The studio developed its online and multiplayer expertise among different games, especially on the Tom Clancy's SP franchise. The studio was then trusted to work and develop The Assassin's Creed® brand multiplayer before setting the bar even higher on Assassin's Creed® IV Black Flag®. Ubisoft Annecy collaborated on Assassin's Creed® Unity and Assassin's Creed® Syndicate while contributing to shipping The Crew®. More recently, the team collaborated with Massive Entertainment on the record-breaking new IP Tom Clancy's The Division®. Simultaneously, the teams worked on Tom Clancy's Ghost Recon® Wildlands in association with Ubisoft Paris. For the first time in its lifetime, Ubisoft Annecy is leading its own project with Steep™, in collaboration with Ubisoft Kiev, Ubisoft Belgrade, Ubisoft Montpellier and Ubisoft Pune. Born in the mountains of the French Alps and created by a team of passionate riders, Steep™ is the first open world action sports game.
Ubisoft Annecy is currently working with Massive entertainment on the freshly announced Tom Clancy's The Division® 2.
You want to be part of the team ? Take a look to our job opportunities !