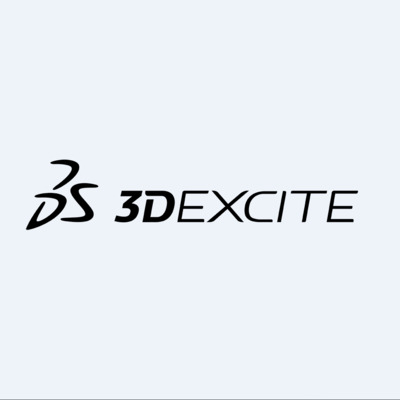 Job Description
Imagine new horizons…
In this position, you will be part of FLAVOR3D, our creative production entity specialized in high-end, photorealistic and CGI based image and film productions with a strong focus on the automotive industry.
FLAVOR3D is currently looking for a Senior 3D Artist with experience in print productions.
As Senior 3D Print Artist, you are creative, passionate, flexible and independent in your approach to working in CGI.  You have a background in lighting and automotive for imagery creation and love to take the creative challenge to develop images in collaboration with photographers and agencies always with the goal to push the visual quality further.
With creative flair, originality and strong visual sense you work closely in a team to fascinate your clients with work that touches them emotionally.
What will your role be?
Collect rough ideas and input from clients and internal stakeholders to create innovative ideas 
Sell creative solutions and ideas to the client and guide them through the creative process of CGI based image asset production
Create visually stunning and photo-real output for high-end Advertising projects by collaborating with fellow artists and producers as a team
Create concepts / styleframes / moodboards for image series, movies, looks, configurators or other visual solutions
Voice project related show stoppers or concerns in time
Address production needs to relevant stakeholders (techniques, tools, training)
Supply 3D based assets by building up a 3D Model (based on CAD Data or other) for Media related production
Create and adjust camera composition, create test renderings for client sign-offs
Set up the final rendering – testing output channels (Phototshop Pre-comp) – render farm management
The challenges ahead
Monitor market trends and technical development in order to keep skills up-to-date and transfer it into production
Ensure highest possible visual consistency and quality over all media outputs created
Deliver high visual quality in time and meet deadlines under pressure
Skills & Requirements
Your key success factors
At least 5 years previous experience in Lighting and Rendering for print/ image creation, animation production experience is a benefit
Extensive experience in Lighting photo-real CG in Maya and VRay
Ability to troubleshoot and solve problems independently
Basic knowledge of Retouching and ideally compositing, especially on how to improve the quality of any given image with a few fast moves/reference adjustments are a definite benefit
Highly creative with excellent attention to detail and with an eye for high quality visuals and technical perfection
Very good understanding of artistic skills including composition, perspective, light, color theory, surface texture etc.
Good communication skills to enable you to work well in a team and take directions from/ step into the creative sparring with clients, photographers etc.
Very good English language skills
How to Apply
Join us and take on new challenges in your career; we are looking for exceptionally talented technical and creative professionals, who strive for innovation in cutting-edge real-time technology and 3D Visualization. Interested? Send us your application documents and if mandatory for the position your work examples under specification of your earliest starting date as well as your salary expectations to:
Dassault Systemes 3DExcite GmbH
Lola Warnecke
Human Resources
Rosenheimer Straße 145
Germany - 81671Munich
Tel +49 89 200 275 2832
About the Company
3DEXCITE is the leading, one-stop-provider of high-end software, consulting and creative services in professional 3D visualization. The company opens up creative freedom to deliver emotional assets for digital, interactive marketing and sales experiences. From consulting, through workflow, to final visualization assets, 3DEXCITE transforms engineering data into powerful visual experiences, which we call engineered excitement, and acts as strategic partner to its customer base in the automotive, aerospace and consumer goods industries. In 2014, the company was acquired by Dassault Systèmes, the 3DEXPERIENCE Company and world leader in 3D design software, 3D Digital Mock Up and Product Lifecycle Management (PLM) solutions. We currently employ 750 staff at 15 offices worldwide.
Have a look at some of our products in our showreel.