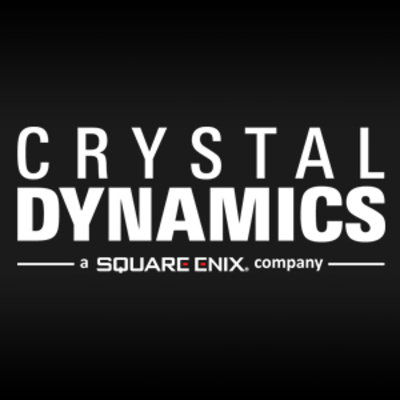 Job Description
Position Summary:
Crystal Dynamics is looking for an outstanding, talented, and experienced FX Artist. The successful FX Artist will have experience with particle editing, texture creation and real-time materials, and will have both a strong creative and technical background. This FX Artist with be able to conceptualize, present, and execute ideas within a schedule, while actively participating in technical and artistic problem solving, and will be able to partner with multiple disciplines to meet project-specific needs.  He or she will be able to quickly understand custom toolsets and deliver assets within the confines of real-time engine constraints and programming demands. 
Essential  Duties:
Create high quality textures and meshes using tools such as Photoshop, After Effects, and Maya
Work with real-time materials
Work with Fluid package to create pre rendered sequences and real-time flipbooks.
Create all aspects of in game VFX from atmosphere to large destructive events
Communicate with Artists, Designers, and Programmers to work through artistic and technical challenges
Evaluate and initiate processes and features needed to improve and streamline production
Skills & Requirements
Competencies, Skills & Knowledge:
Be a self-motivated problem solver
Understand working within a real-time game engine's limitations
Understanding of the principles of art and animation
Ability to multi task and give accurate time estimates
Ability to meet strict production deadlines
Excellent communication, interpersonal, and organizational skills
Work both as a member of a development team and individually with minimum supervision
Essential Requirements:
At least 4 years of game industry experience in real-time FX or a related position with at least one shipped AAA title.
Experience with real-time particle editing in a 3D application or an in-game engine.
Willingness to work with a proprietary particle tool.
Previous AAA console development experience, ideally in a photo-realistic aesthetic similar to Crystal Dynamics' previous titles.
Pluses:
HLSL shader creation experience.
Animation experience.
Environment art experience.
* Please note that AAA game development experience will be required for this position and a portfolio will also be required. Portfolios should include samples of FX work of equivalent quality and style of Crystal Dynamics' previous titles. An FX Test may be administered to determine real-time VFX abilities.
 Crystal Dynamics is an EOE and M/F/D/V employer.
Additional Information
Relocation assistance is offered
How to Apply
Please apply to Crystal Dynamics via online application at: https://app.jobvite.com/j?cj=ozCS9fwW&s=ArtStation   
Although we may not be able to circle back with every application, we promise you we are reviewing everyone and maintaining applications for both present and future consideration. Thanks for taking the time to consider Crystal Dynamics!
About the Company
Crystal Dynamics is an award-winning, top of class game development studio located just south of San Francisco in sunny Redwood City, CA. Founded in 1992, Crystal Dynamics has grown into a world class studio by developing iconic franchises and keeping at the forefront of the very latest in technology and graphics. Crystal Dynamics is owned by Publisher/Developer Square-Enix, Inc., which boasts a multi-million dollar international portfolio of intellectual properties that few can match with respect to brand recognition and units sold.
Having created beloved properties such as Gex and the Legacy of Kain series, as well as driving the massively successful Tomb Raider franchise, Crystal Dynamics is now laying the groundwork for the next generation of innovative and technologically stunning projects. For more information, please visit www.crystald.com

Crystal is Craftsmanship, Transparency, and Impact at its core. Our passion is for great gaming; our mission is to tell a story through art, animation and innovation.

Climb with us!

We Are Hiring!!