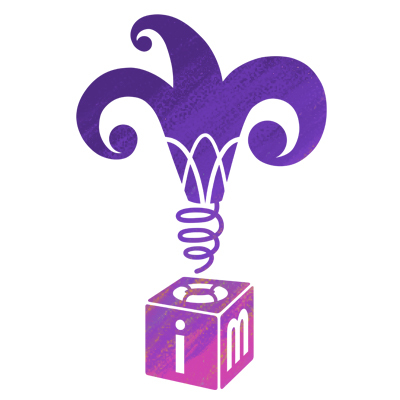 Job Description
We're currently looking for an experienced Character Modeler to join our team!

Responsibilities:
Create and showcase zBrush maquettes of character sculpts
Create characters, sets, props, with a large focus on characters, based on production guidelines
Demonstrated proficiency in traditional hard-surface poly modeling techniques
An exceptional understanding of how topology deforms
A strong grasp on facial and corrective blendshapes
An exceptional understanding of form, shape, structure, and silhouette in regard to modeling
Ensure modeling assets are delivered in the expected quality and technical requirements.
Work and communicate with other departments to ensure assets meet their needs
Modify and improve existing modeling assets based on supervisor feedback
Meet production deadlines and maintain regular communication with the production team
Communicate with modeling lead on concerns and production issues ahead of time
Keep current on modeling techniques and technology
Carry out duties in a professional and positive manner
Skills & Requirements
Qualifications:
2+ years of experience in animation or film industry
Proficiency with standard industry software (eg. Maya)
Strong proficiency in Zbrush
Experience with rigging and/or shading is a benefit
Strong problem-solving skills
Able to take direction, collaborate, and be a team player
Ability to communicate in a professional and positive manner
Able to communicate creative and technical thoughts and ideas
Able to multitask, prioritize and manage time efficiently
Encourage feedback and new initiatives
Able to adapt to multiple show styles
How to Apply
Thank you for your interest in joining our island.

To apply, please visit our www.iom-media.com , then simply submit your resume and reel.

All submissions will be considered, and successful applicants contacted.
About the Company
This island of misfits is rooted in inclusivity & family where highly skilled individuals come together to create groundbreaking work in a fun, talent-friendly encouraging atmosphere. Founded by industry veteran Dana Landry, we are an animation studio that strives to bring joy to the kid in all of us by creating content that sparks the imagination. Whether working with 3D animation or building a captivating interactive interface, we have the ability to create original or custom works that can be serviced to multiple platforms. Decades of experience and relationships with digital platforms, media companies, and industry partners present remarkable opportunities for growth.