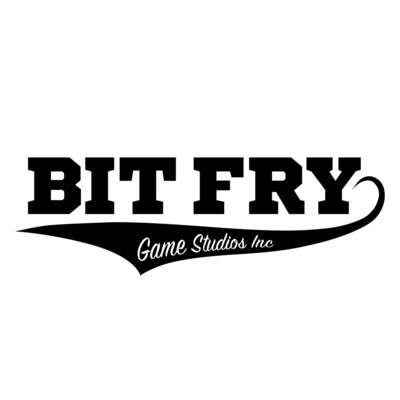 Job Description
"Join the studio responsible for Ultimate Rivals, which Geek.com called "The Smash Bros. Of Arcade Sports". 
Gameplay Trailer:
Bit Fry Game Studios seeks an Environment Artist to lead in the art department. This artist is a recognized expert in their field, drawing from extensive experience in the video game industry to bring the efforts of the Concept Art, 3D Modeling, Technical Art and Lighting teams together into memorable, breathtaking settings. The Lead Environment Artist will be called on to set the visual bar, producing assets at the highest levels of quality and difficulty.
The Lead Environment Artist must have a proven track record of resolving the most complex and broad-reaching challenges in relationship to environment construction, pipeline management and leading-edge visuals. In addition to current "best practices" and competitive awareness, this artist is expected to understand emerging trends and technologies in video game content and make strategic recommendations as to how they may benefit and/or impact the organization.
Works closely with Art Director to keep quality and style consistent across all environments
Provides direction to environment artists for aesthetic and technical considerations
Works with Art Director and Outsourcing Manager to identify and schedule assets for external development
Maintains a clear and consistent schedule in conjunction with the Project Manager
Works closely with the Tool and Engine team to develop new or improve upon old technologies to improve environments
Participates in the planning for project environments
Works with other departments to ensure that assets are delivered in a timely manner
Works with concept team to ensure concepts are at proper production quality
Supervise bug distribution and verify bug fixes
Responsible for creating environment art components that may include:
- Design roughs, visual prototype levels, low detail (layout) geometry, medium detail (asset) geometry, high detail (normal map generation) geometry, instance placement and organization, UV setups, PBR texture maps/shader networks, surfaces, post process settings, initial collision to support gameplay programming
Skills & Requirements
Skilled in 3ds Max/Maya/Modo(preference 3ds Max)
Experience with Substance Designer, Painter and Photoshop
Experience of games development pipeline/environment/engines
An Amazing portfolio demonstrating your ability to create a variety of environments 
Detailed explanations of each piece in your portfolio, specifically citing your specific contributions, and crediting other artists whose contributions appear in your environments.
2D Painting and Drawing skills
Zbrush and hardsurface skills. 
Additional Information
Relocation assistance is offered
How to Apply
Please send a resume and brief cover-letter to: recruiting@bitfry.com
To reiterate the 'Requirements' section- as a part of the application process, we require a portfolio demonstrating your experience. Please include a brief breakdown of your contributions, both artistic and technical for each piece presented.
About the Company
Bit Fry Game Studios, Inc., an independent multi-platform developer and publisher of sports video games, is composed of gaming, as well as entertainment and sports veterans, and is the first studio to combine licenses from all player unions as well as four leagues into a single gaming franchise. Bit Fry has secured groundbreaking licensing agreements with nine major professional sports organizations, including the NHL, NHL Players' Association (NHLPA), NBA, National Basketball Players Association (NBPA), MLB, MLB Players Association (MLBPA), NFLPA, Women's National Basketball Players Association (WNBPA), USWNTPA, as well as Wayne Gretzky. The company was founded in 2013 with its first investment coming from former Red Sox owner and vice chairman Les Otten, and now counts among its investors many leading names in sports and gaming, including NBA Commissioner Emeritus David Stern, Xbox co-creator and managing partner of 1UP Ventures Ed Fries, MLB all-star and World Series champion Ryan Howard, private equity fund Dugout Ventures, co-founding partner of March Capital Gregory Milken, Barclays' head of Equities Trading for the Americas Todd Sandoz, and BITKRAFT Esports Ventures.