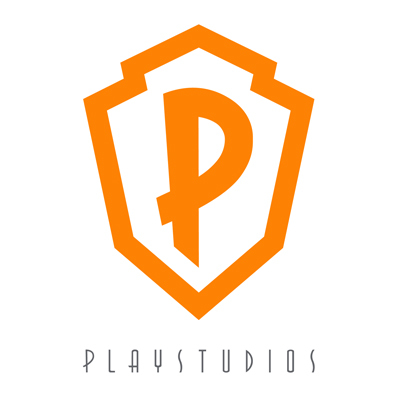 Concept Artist / Illustrator - Full-Time Remote
Job Description
Playstudios Orion - a 100% distributed team, is looking for talented Mobile Game Concept Artist/Illustrator to help develop stories, gameplay ideas, characters, backgrounds, and symbol designs for our games: 
Concept Artist/Illustrator Responsibilities:
Able to turn a written description or black and white wireframes into a series of visual concepts for team discussions

Able to conceptualize quickly, iterate quickly, and be flexible in multiple art styles

Design whimsical game symbols, UI assets, backgrounds, and characters

Polish game assets to high visual standard for production

Create marketing dialogs/advertisements for promotions & sales
Skills & Requirements
Concept Artist / Illustrator Qualifications:
2+ years in the mobile gaming industry
Excellent artistic skillset, understanding of color theory and composition.
Good communication and organizational skills
Proactive, with the ability to lead a creative vision
Must be vocal and communicative
A portfolio showcasing high-quality 2D illustration/concept art
Require 2-4 hours of overlap for communication. We operate in GMT+8 Hong Kong.

Additional Information
Working remotely is an option
How to Apply
Concept Artist / Illustrator Qualifications:
Repeat, please do your own research on top grossing mobile slots games and make sure the slots genre is within your interest
Download MyVegas, MyKonami, Pop! Slots, and review the art styles
Include in your portfolio link as well as 1-3 images you think best fits the style from the research above
Interested applicants, please send your application to daniel@playstudios.asia with the tag [Concept] and (your name)
The tag is important! Example: [Concept] John Doe
Please don't forget your portfolio link(s) and a short info about yourself and your experiences. No need for lengthy cover letters.
During the interview process, there will be a paid art test.
We highly appreciate your interest in the position, but due to the volume of submissions, we will reach out to those selected for the interview process. Thank you.
About the Company
Playstudios Orion
Playstudios Orion division is 100% distributed, there are no physical offices, everyone is remotely scattered across the globe - we work from the comfort of our home! To us, happiness is the result of being able to embrace flexible hours, and working on tasks that are meaningful.  We don't think that a great job should require you to uproot your life and your family, or that a life event should force you out of a great job. We want to work with great people no matter where your life takes you.
We like talents who can form a P.A.C.T with us
Proactive: capable self-starter and goal-oriented personality

Assertive: able to place oneself into production and offering help to others without overhead supervision

Communicative: be transparent and always updating the team on your progress or any issues encountered. Do not be afraid to speak your mind, we appreciate you!

Trustworthy: Trust is earned by demonstrating competence in your craft and being able to deliver outstanding work on time while being proactive, assertive, and communicative.
Our roles are full-time positions and are not your stereotypical boring freelance job where you engage with one manager. You will experience a brand new work methodology as you work real time with dozens of talents across the globe.