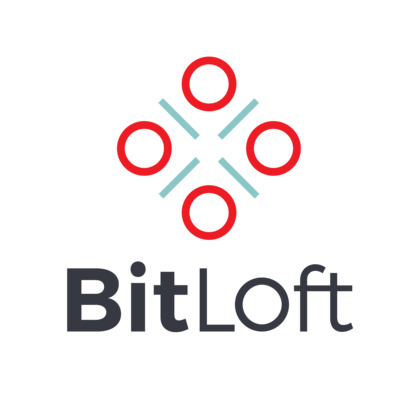 Contract Mid to Senior 3D Environment Artist
BitLoft
Indianapolis, IN, USA
Job type: Freelance
Job Description
U.S. Residents Only - Work from home friendly
BitLoft is currently working on a platform for game-based high school courses and we're looking for an exceptional individual to join our team as a Contract Mid or Senior 3D Environment Artist in our game development department. 
Game Project Website: https://thecrystalcore.com/
BitLoft Game Studios creates immersive, meaningful, and long-lasting experiences that inspire our players to be more creative and to explore their infinite potential.
Responsibilities
Working closely with the Art Director and a team of artists and level designers to assemble and detail game environments and expand on key visual concepts.
Modeling environment and props for in-game use.
Ensuring 3D environment team is focused on making art optimized for performance as well as quality.
Contributing to developing style guides, workflow pipelines, and visual benchmarks.
Mentoring and evaluating the effectiveness of team environment assets.
Flexibility to adapt asset creation to any art style based on the need of the project.
Troubleshoot technical and artistic issues.
Communicate effectively with team members, production, and management to ensure that the project goals are met.
Willingness to adapt to a rapidly changing and exploratory creative work environment.
Occasionally supporting general production (modeling, texturing, rigging, lighting, particle FX, shaders, etc.).
Skills & Requirements
Requirements
Only U.S. Residents will be considered.
Unity 3D experience, Unreal experience is a plus.
Minimum of 3 - 5 years in game development.
Exceptional visual and technical understanding of 3D modeling and texturing.
Strong spatial sense and an eye for good composition.
High level of proficient in Maya/MAX, ZBrush, and Substance Designer/Painter.
Strong understanding of the Unity Engine.
Ability to texture using both procedural generated and hand painted technique.
Strong organization and great interpersonal communication skill.
Additional Information
Working remotely is an option
How to Apply
U.S. residents only
Email Resume, CV, and links to a portfolio to hello@bitloft.com 
Subject line - RE: Contract Environment Artist Application
Submissions without a portfolio will not be considered.
About the Company
BitLoft is an Indy-based tech firm that focuses on outcomes rather than features to solve our clients' business problems.
We don't promise our clients the moon, but we're always shooting for it with our every decision and in everything we build. That's because we understand that improved sales, better brand engagement, more automation, or an intuitive marketplace is crucial to our clients' bottom line growth.
 As a digital consultancy, we collaborate with our clients to work side by side with in-house teams to address challenges and capitalize on opportunities using the latest technology innovations and tools.