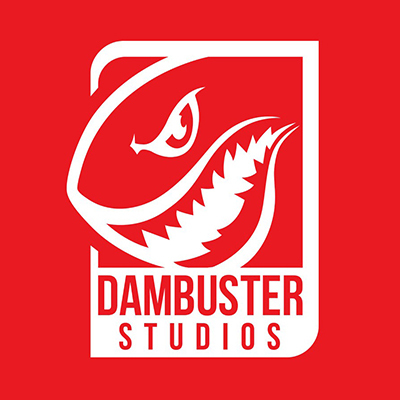 Job Description
The City of Angels is now the city of the undead.
And so we need your help in creating the sun soaked backdrop to a full scale zombie apocalypse set across the iconic Californian city for the next instalment of the world renowned Dead Island franchise.
Are you a Senior Environment Artist or have you mastered your craft and are now ready to step up? If so, then we have your next challenge waiting…
Who Should Apply?
No two Dambusters are created the same, and so we have a tight-knit crew of artists from all backgrounds and walks of life working as a part of our in-house art department.
We value Inclusivity and Diversity within the workplace and so we recently took the pledge towards Raising the Game.
If you feel that you have the skills, knowledge and experience required to join them, then we definitely want to hear from you.
What You Will Be Doing
Life as a Dambuster is wonderfully varied, but here are some of the daily responsibilities for this role:
Working autonomously to create outstanding photorealistic environments within the limitations of the engine.
Understanding and following style guides to guarantee the consistency of the game.
Working as part of a team to produce a single goal.
Working within inter-disciplinary teams of Artists and Designers.
Taking ownership of specific pieces of content and provide adhoc instruction to others.
Accepting and following direction, and receiving always constructive criticism.
Completing all tasks in a timely manner and to a consistent high quality standard.
Demonstrating a desire to learn and grow professionally.
Skills & Requirements
What You Need to Help Us Bring the Dead to Life
Here are the fundamental skills and expertise required to be a successful Senior Environment Artist at Dambuster Studios:
Expertise with painting software.
Expertise with 3d modelling software (3ds Max and Maya preferred).
Fully up-to-date with current generation texturing processes, tools and workflows.
Great communication skills and a solid team-player attitude.
The ability to contribute innovative and original ideas towards all aspects of game production and development.
An in-depth understanding of the relationship between design and art and its importance in building cohesive worlds.
Not Essential, but Great to Have:
Working knowledge of Unreal Engine 4 and the according toolset.
Traditional painting and drawing skills.
What We Will Look For in Your Portfolio
Don't worry if your portfolio isn't full of apocalyptic scenery, show us these things and you'll be stiff competition (pun intended):
A keen eye for detail and realism.
Examples of world building knowledge
The creation of highpoly assets and then their conversion to an in game resolution.
A clear understanding of the normal mapping process.
A strong understanding of UV layout and how to get the best out of your textures.
Additional Information
Relocation assistance is offered
How to Apply
About the Company
Deep Silver Dambuster Studios is based in Nottingham (United Kingdom) and is a AAA game developer with a successful heritage going back over 20 years. 
In our original incarnation as Free Radical Design, we developed the TimeSplitters series, Second Sight and Haze. As Crytek UK, we worked on the Crysis series, Warface and Ryse: Son of Rome. In 2014, we were acquired by world renowned publisher Deep Silver and became Deep Silver Dambuster Studios. In 2016 we released our last major project, Homefront: The Revolution.
Through all of our different identities, we have continuously delivered immersive experiences for players with a focus on high quality FPS gameplay, exceptional art and narrative driven experiences. We are now developing the next instalment of the iconic zombie horror action franchise Dead Island.