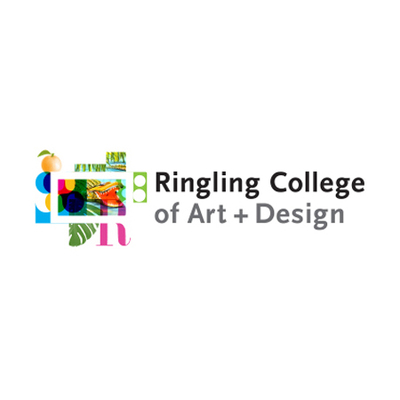 Job Description
Beginning August, 2022
Joel and Gail Morganroth Endowed Department Head of Virtual Reality Development Program
Full-Time Faculty Appointment 
(Job Summary/Basic Function)
Ringling College of Art and Design is seeking an experienced faculty member to provide leadership of the Virtual Reality Development (VRD) program.
The ideal candidate will be an accomplished scholar practitioner with successful college level teaching experience, industry accomplishments, and a passionate vision for excellence.  Opportunities exist to envision, develop and implement the program, help guide the area growth, collaborate within an innovative college that is a leader in the use of technology and to more fully integrate the Virtual Reality Development program into the dynamic Ringling College Community.
Among the Duties and Responsibilities of this position:  teach and provide leadership in the ongoing development of the VRD degree program, including areas of pedagogy, admission standards, enrollment strategies, faculty recruitment, new facility planning and connections to the art and design programs at Ringling College, and the Virtual Reality industry.  This is a full-time faculty position with a reduced teaching load, a 10-month appointment, and a stipend for administrative responsibilities.  The salary will be commensurate with the candidate's qualifications.  The anticipated start date is August, 2022.
Institution
Founded in 1931, Ringling College of Art and Design is a private professional college fully accredited by the National Association of Schools of Art and Design (NASAD), and the Southern Association of Colleges and Schools (SACS).  Ringling College of Art and Design's primary mission is to prepare students to be discerning visual thinkers and ethical practitioners in their chosen area of art and design and to provide an intensive professional education in the visual arts.  Ringling College has taken a leadership role in the integration of high technology within art and design curricula in response to the marketplace and trends in the professions.  The institution's strategic plan positions the College for continued growth and development. It is authorized to award the BFA in eleven majors and the BA in both Business of Art and Design and Visual Studies.  Ringling College employs approximately 150 faculty who teach over 1,600 students from 44 states and 60 countries.  The large residential campus is near downtown Sarasota.  A cultural center of Florida, Sarasota is 65 miles south of Tampa and 75 miles north of Fort Myers.  Additional information about the College is available at www.ringling.edu.
Virtual Reality Development Program
A new undergraduate program in Virtual Reality Development has been initiated as part of a substantial expansion of Ringling College's academic degree programming.  The program allows graduates to shape and share stories from multiple points of view, creating immersive experiences to inform, educate and entertain.  The VRD medium is meant to serve as a catalyst for positive change in the world.  This is the first undergraduate Bachelor's of Fine Arts VRD program to receive listing and approval from the National Association of Schools of Art and Design (NASAD). 
Ringling College is grateful to Dr. Joel Morganroth and Dr. Gail Morrison Morganroth for their transformational gift, which will help fund new initiatives within Virtual Reality. Drs. Morganroth, both visionaries and philanthropists, were looking to invest in a non-profit organization in the community that reflects and perpetuates their core values: strong leadership, forward thinking, fiscal responsibility, and a sense of morality and ethics. Dr. Joel Morganroth is an academic cardiologist with expertise in clinical research and also a founder of ERT, a global company that improves the process of insuring the safety of new medical therapies. Dr. Gail Morganroth is an academic nephrologist who has led the educational efforts as Vice Dean for Education for over 20 years at the Perelman School of Medicine, University of Pennsylvania. They have lived in Sarasota since 2009.
(Minimum Qualifications) Include Evidence of:
A Master's degree in Art, Game Design, or a related field, OR a 4 year professional degree in art or design and equivalent professional experience, training and expertise with appropriate record of achievement in the field.
Evidence of administrative capabilities and demonstrated experience in exercising leadership and consultative decision-making at the departmental level in higher education.
Ability to teach introductory through advanced level Virtual Reality.  Experience with level design and/or world-building.
Experience with storytelling.
An ability to clearly communicate and work effectively with faculty, students and administrators.
Willingness to work in a collaborative educational environment.
(Preferred Qualifications) Include Evidence of:
A terminal degree in an appropriate discipline.
Experience with Maya and/or Unreal.
Experience with 2D design (elements and principles).
College level teaching experience.
Experience with curriculum development.
(Special Instructions to Applicants)
Required materials include cover letter incorporating experiences that address the position requirements, resume or CV, teaching philosophy, employment history, contact information of three references (names, titles, email and telephone numbers), examples of recent personal work and unofficial transcript copy of the most relevant degree.  Official transcripts will be required upon hire.  Student work examples may also be submitted, if available.  Candidates may be asked to submit additional materials if needed.  Review of applications will begin immediately and continue until the position is filled.
For portfolio, you have the option to upload electronic documents/images, up to 5 MB or URL.
General questions regarding the job application process may be emailed to aamail@ringling.edu.
Apply on-line https://ringling.simplehire.com
Ringling College of Art and Design is an Equal Opportunity Employer
Skills & Requirements
How to Apply
About the Company